You wouldn't want to have a crappy internet connection, and be a Halo: Master Chief Collection player when you saw that headline. An insane 73GB update for Halo: MCCC on the Xbox, which is mostly filled with 4K HDR assets for the four included Halo games in the collection.
The new patch is somewhat of a celebration that Halo: Master Chief Collection is being added to the Microsoft Game Pass program, with 343 Industries explaining: "This first major update weighs in at a hefty ~73GB and includes a variety of brand new features available to everyone who owns a copy of MCC (or acquires it via Xbox Game Pass)".
73GB might sound like a huge update if it were a single game, but Halo: Master Chief Collection is four games so that's close to 20GB per game in 4K HDR assets being downloaded. The new update for Halo: MCC rocks Intelligent Delivery so developers can pick and choose what part of the 73GB update you need, which comes in handy for someone with an Xbox One S who won't be playing at 4K. If you don't play certain Halo titles included in the MCC, you won't want the 4K HDR assets for them, so you don't need to download them.
That's a nice Xbox feature, something I'd like to see more of, BTW.
Intelligent Delivery is capable of opting out of particular updates, but it does include some flaws. 343 Industries explains in the Halo: MCC update post that the game will "attempt to install the entire ~70GB package. However, once the game displays "Ready to Play", you can launch the game and access the Intelligent Delivery settings to customization your installation specifics".
MCC Intelligent Delivery will provide these game installation options:
Halo: Combat Evolved - Campaign + Multiplayer

Halo 2: Campaign + Multiplayer (includes Halo 2: Anniversary MP (w/ Forge) & Halo 2 Classic MP)

Halo 3: Campaign + Multiplayer (includes Forge)

Halo 4: Campaign + Multiplayer (includes Spartan Ops + Forge)
Halo: Master Chief Collection's new update will also have faster load times, with the developers "able to achieve significant optimizations across the entire title which results in greatly reduced loading times for all of the content in MCC. Regardless of which flavor of Xbox One you're playing on, everyone will experience quicker load times on every aspect of MCC - but it'll be extra noticeable with Halo 2 Anniversary in particular".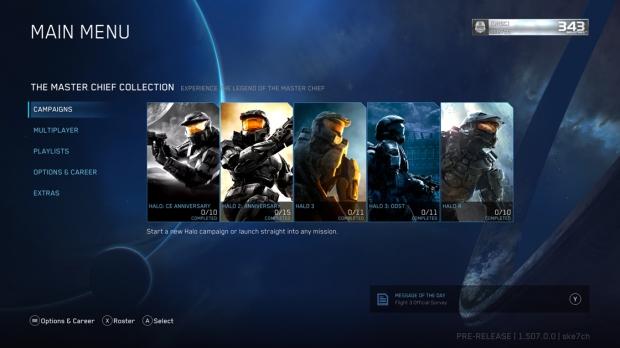 A new UI is included in the update, with a slick new horizontal layout and new settings options.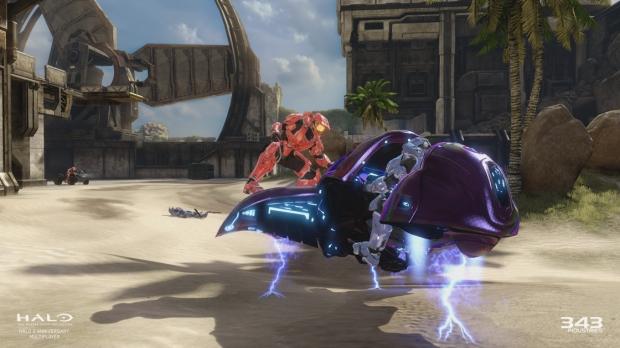 The developer have also made a "significatnt overhaul" on the Matchmaking Playlist for MCC, all thanks to the help of player feedback from the MCC Insider Program. There are now 14 playlists that will launch with the new 73GB patch, but the developer notes: "Since it will take time for this massive game update to propagate and broadly roll out, the initial playlist offerings will be limited to help ensure that players can still find matches and have a positive experience".
Halo: MCC will ha ve the following Matchmaking Playlists:
Social Playlists
Team Slayer (H1 - H4 Team Slayer)*

Action Sack*

Crossplay BTB (H1 / H2C & H2A / H4)*

Halo: CE Team Arena

Halo 3 BTB

Halo 3 FFA

Halo 4 Team Arena
Ranked Playlists
Halo: CE Team Doubles

Halo 2 Team Arena

Halo 2 Team Hardcore

Halo 2: Anniversary Team Arena

Halo 3 Team Doubles

Halo 3 Team Arena

Halo 3 Team Hardcore