Torchlight Frontiers: 15 minutes of vibrant gameplay footage
15 minutes of vibrant gameplay has been released for Torchlight Frontiers.

Published Tue, Aug 28 2018 4:00 AM CDT
|
Updated Tue, Nov 3 2020 11:51 AM CST
Torchlight Frontiers was showcased at GamesCom 2018, and since the reveal we now have some colorful and vibrant gameplay footage to view.
The footage originates from YouTuber Havian, who had the chance of going hands of Torchlight Frontier. Havian explains that Torchlight Frontier will be shared MMO-like experience, players will be immersed within their private procedurally generated worlds that are spliced with online shared areas which other online players will be.
From the video and what Haivan explains, we can see that this demo of Torchlight Frontier is still in the very early stages of development. It can be seen that this demo is purely for players to see how the game plays even though it could be subject to change. Torchlight Frontier will feature its very own day and night cycle, this day and night cycle will coincide with different enemies/resources being available to players based on the certain time of day. Haivan explains this through his experience with the world, he says that the world that he is playing in had goblins spawn throughout the day, this later changed to skeleton once the level became night. Torchlight Frontiers releases on the Xbox One, PlayStation 4 and PC sometime next year.
For more information regarding Torchlight Frontiers or if you desire to sign up to the open beta, visit the official website here.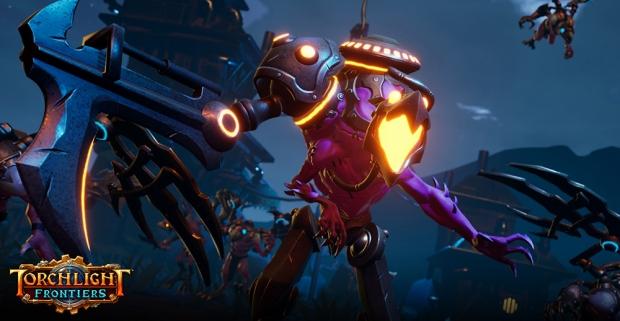 Related Tags