Monster Hunter: World debuts to PC, breaks a Steam record
Capcom's Monster Hunter: World has already broken a Steam record just hours after its release.

Published Fri, Aug 10 2018 2:00 AM CDT
|
Updated Tue, Nov 3 2020 11:51 AM CST
Capcom has released their highly anticipated Monster Hunter: World onto the PC. Just hours after its debut, the title has already been that well received that its broken the Steam launch record for most played Japanese title.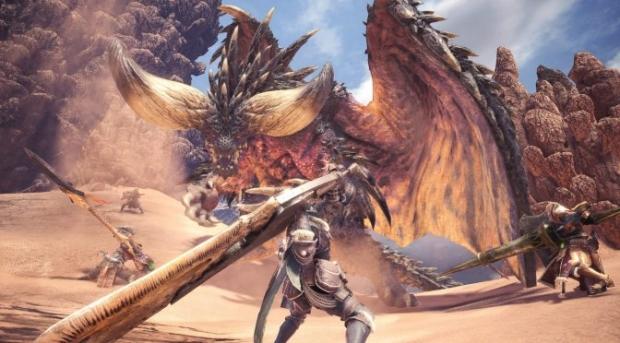 Monster Hunter: World originally launched on consoles on the 26th of February this year, since then Capcom, the developers and publisher behind the title have been working towards getting the game onto the PC. Now, that day has finally arrived and what better way to celebrate the launch of the game by smashing some Steam records?
According to the Steamcharts, just within a couple hours of release Monster Hunter: World peaked with 239,779 concurrent players, absolutely obliterating the Japanese launch record Dark Souls 3 had with 129,831 concurrent players back in March 2016. If you are interested in purchasing Monster Hunter: World, it is currently going for $59.99. For further information visit the official Steam listing here.
In other news about Monster Hunter: World, the title just passed 8.3 million copies sold, check out that story here.
Related Tags