Red Dead Redemption 2 gameplay shows Wild West playground
Rockstar's latest RDR2 footage gives us a taste of its wild open world sandbox teeming with outlaws, vistas, and activities.

Published Thu, Aug 9 2018 4:28 PM CDT
|
Updated Tue, Nov 3 2020 11:51 AM CST
Rockstar's new Red Dead Redemption 2 footage reminds gamers just how expansive the game is, and gives us a taste of what's to come in October.
The more I think about Red Dead Redemption 2 the more I'm excited for it. The story itself is quite intriguing: a bleak future for a band of outlaws who are being hunted down to extinction as the lawless West becomes more civilized, these relics from a past age of blood, and mayhem, on the run and trying to relive past glory in the only way they know how--with the iron on their hip. Apart from the story and the moral dilemma players will face as Arthur Morgan, Rockstar Games has crafted an incredibly vibrant world that looks quite alive...and I really want to explore it.
As promised Rockstar dropped a new RDR2 trailer that's six minutes of in-game goodness, showing off both technical feats as well as a few tidbits like the game's dead eye aiming system and a glimpse of specific areas. The footage is a seamless blend of cinematics and actual gameplay, from quest sequences to brawls, gunfights and robberies, painting a stunning and believable picture of the 1899 American frontier.
Read Also: Red Dead Redemption 2 built from scratch for consoles
"With Red Dead Redemption 2, Rockstar Games aims to create a living world that's not simply open, but deeper and more interactive and detailed than ever, combining action, storytelling, and gameplay in new ways."
We even get to see glimpses of old Van Der Linde gang members like John Marston. On a side note, the footage was captured in-game, likely on a PlayStation 4 Pro console. RDR2 will favor the PlayStation 4 with extra content.
Rockstar Games will release a number of new trailers that detail key aspects of the game, including quests, gunfighting, exploration and more. This was just the beginning of the RDR2 footage flurry.
Red Dead Redemption 2 is slated to release on October 26, 2018 on PS4 and Xbox One.
America, 1899. The end of the wild west era has begun as lawmen hunt down the last remaining outlaw gangs. Those who will not surrender or succumb are killed.

After a robbery goes badly wrong in the western town of Blackwater, Arthur Morgan and the Van der Linde gang are forced to flee. With federal agents and the best bounty hunters in the nation massing on their heels, the gang must rob, steal and fight their way across the rugged heartland of America in order to survive.

As deepening internal divisions threaten to tear the gang apart, Arthur must make a choice between his own ideals and loyalty to the gang who raised him.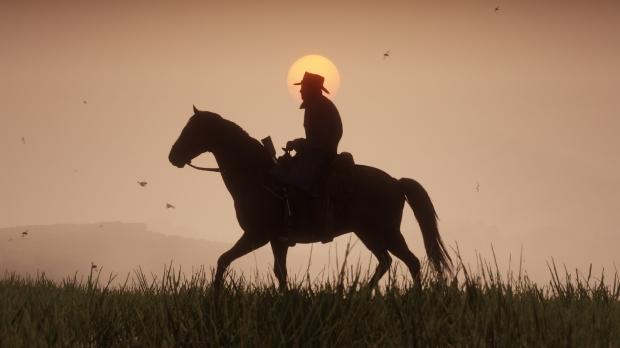 Related Tags