We already know that AMD is heavily committed to the semi-custom market with Sony working hand-in-hand with RTG on the development of Navi for their next-gen PlayStation 5 console, but now it's China's time in the spotlight with a Ryzen/Vega SoC in development.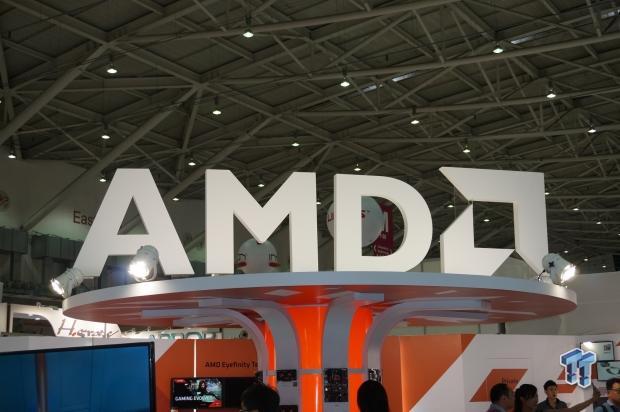 A new semi-custom system-on-chip (SoC) was announced today that packs a quad-core Ryzen CPU and Vega GPU with 24 stream processors, all packed with 8GB of GDDR5 memory. AMD is working with Zhongshan Subor on the new chip, something that will be powering a "new gaming PC and upcoming console" in China.
Inside, teh new SoC packs a 4C/8T Ryzen CPU at 3GHz, and 24 Vega CUs at 1.3GHz joined by the 8GB of GDDR5. We should expect Radeon RX 580 level performance, which is fine for 1080p and 1440p gaming at 60FPS depending on the game and detail levels used. The more interesting side here is that the Vega GPU technology is using GDDR5 memory and not HBM2 like AMD originally said when they announced the Vega GPU architecture.
AMD explains: "Designing a semi-custom gaming SoC for Subor represents an exciting opportunity for AMD to make our high-performance technologies even more accessible to gamers in China. The new SoC is also a great example of our semi-custom strategy, where we take our differentiated IP and tailor to meet the specific needs of a customer to create a product only AMD can deliver".
At the time, AMD said that Vega was designed for use with HBM2 and now we're seeing full SoC designs that are powered with GDDR5. This begs the question to why we aren't seeing GDDR5-based Radeon RX Vega graphics cards, but we know the answer to that. When AMD hit the rough roads with Radeon RX Vega, they pretty much killed it - chopped up the Vega CUs and gave them to Intel for their Hades Canyon NUC device. But Intel's faster NUC being powered by Radeon RX Vega graphics was still using HBM2 technology... not GDDR5.
AMD CEO Lisa Su pushed the company towards a full semi-custom powerhouse, and now we're seeing the continued fruits of that labor. Vega with GDDR5 is another interesting turn in the eventful life of RTG and AMD as a whole.