Sea of Thieves debuts 'Cursed Sails' - now beware of the sea
Rare now makes the oceans quite dangerous in newest Sea of Thieves update.

Published Wed, Aug 1 2018 2:00 AM CDT
|
Updated Tue, Nov 3 2020 11:51 AM CST
Rare has released the latest update to their working-progress of a title Sea of Thieves. The update will now be pushing players to feel a lot more in danger on the high seas than they once did.
Players will now have to worry about skeleton crews that will be present in each of the zones, the crews have no mercy and prey on any ship that happens to enter their zone. This means that players will have the option of choosing whether to go out and find the ships to battle, or be unluckily enough to encounter the cut-throats while they are simply exploring.
The skeleton crew will emerge from the depths below and engage players immediately, they will be operating cannons and some crews will even have magic cannon balls or other bounses based on their respective location. Kotaku reports that they encountered a skeleton ship in 'Foul Grog' which had special cannon balls that caused players to be drunk if they connected with the ship. If you are interested in the other content that has been added through the 'Cursed Sails' update visit the official release notes here.
In other news about Sea of Thieves, the developer recently updated the sea bed which now gives players some content to go adventure down to. If you missed out on that news, you can catch up on it here.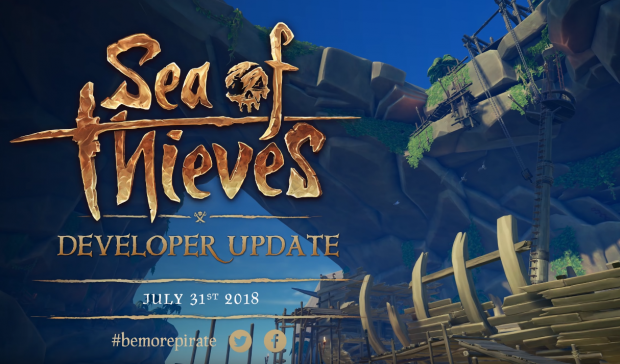 Related Tags