AMD will be launching their new Ryzen Threadripper 2 processors on August 13 according to the latest information provided by WCCFTech, with the Ryzen Threadripper 2990X and 2950X chips to be launched alongside the new X399 chipset.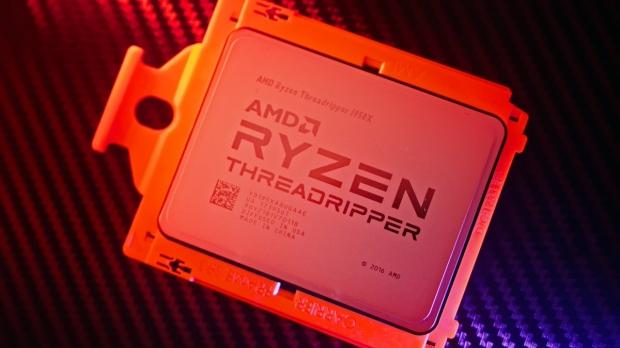 The second that AMD launches the new Ryzen Threadripper 2990X, it will have totally left Intel in its dust. Intel's flagship CPU has reached just 28C/56T, which will be dwarfed by AMD on August 13 with the Threadripper 2990X. We're to expect a base CPU clock of 3.4GHz and boost of 4GHz, while overclocking should get us to around 4.2GHz for single-threaded workloads.
Inside, the Ryzen Threadripper 2990X includes 16MB of L2 cache, 64MB of L3 cache for a total of 80MB of cache which is incredible. AMD is expected to keep the TDP of the 32C/64T behemoth at 250W, with a bunch of fancy coolers teased during Computex 2018. But what about price?
AMD is expected to launch it somewhere between $1500-$2000, with some reports teasing it could be more expensive than that. Considering that the Core i9-7980XE is only an 18C/36T baby processor in comparison, and Intel's highest-end Xeon Platinum 8176 costs around $9000 on Amazon right now... AMD is going to be kicking the proverbial crap out of Intel on August 13 and beyond. There's a better word than 'crap' that I would've used, but you know what it's like... Intel might get mad at me.
AMD won't just be slapping Intel in the face once with the launch of Threadripper 2990X, but Threadripper 2950X will do some hefty damage to Chipzilla as well. Threadripper 2950X will be a 24C/48T part that will eat up a bunch of Core i9/Xeon sales as well, and it should cost just $999 with the same 250W TDP.