Battlefield V could feature a bagpipe as a weapon
Get hyped: you could be on the battlefield using a BAGPIPE in Battlefield V.

Published Mon, Jul 2 2018 7:49 PM CDT
|
Updated Tue, Nov 3 2020 11:51 AM CST
Battlefield V will be one of the biggest releases of 2018, and while we know what weapons to expect from its World War II setting, did you know we might be able to use a bagpipe as a weapon?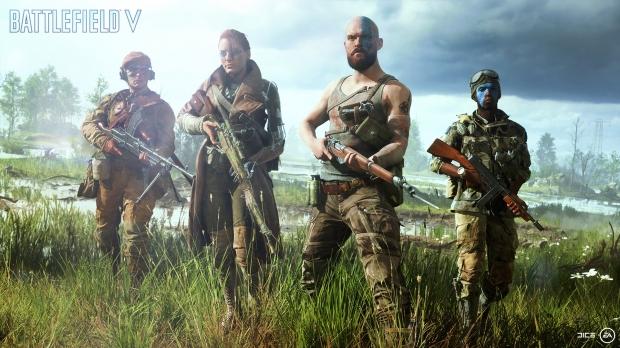 During an interview with DICE producer Andreas Morell and PC Gamer magazine, Morell talked about the vanity items that will be featured in Battlefield V. In the interview, Morell said: "It needs to be believable. It needs to fit with the era. We're not creating a steampunk universe or anything like that. But if it was used, we can have it. Doing research for this, we stumbled across a guy called 'Mad Jack' Churchill, a British guy who was part of the Norwegian campaign".
He continued: "He was the only one who's got a confirmed kill with a sword in World War Il. He used to go into battle with a bagpipe and a Scottish broadsword. So I wouldn't be surprised if we included a bagpipe as an item because there was one crazy guy who used it".
Battlefield V launches on October 19 for the PC, Xbox One, and PS4 and right now, there's a closed alpha PC test if you were lucky enough to get into it.
Related Tags