Battlefield V trailer reveals explosive WWII carnage
Battlefield V's first footage is enthralling and chaotic.

Published Wed, May 23 2018 4:10 PM CDT
|
Updated Tue, Nov 3 2020 11:51 AM CST
Battlefield V's new reveal trailer shows off the kind of havoc gamers can expect from the WWII-based shooter, and also highlights some new movement mechanics.
Today's Battlefield V unveiling was pretty intense. While the team at DICE spent a while discussing new features of the WWII-based shooter with Trevor Noah, the real goods came at the very end via an explosive trailer. The footage seamlessly blends cinematics with what appears to be actual in-game footage from the newly announced Grand Operations mode (like Operations from BF1 only much more grandiose), all with the destructive and action-packed war we expect from the series.
One thing that's particularly interesting about the trailer is how the player character actually moves in the gameplay portions. We can clearly see him blasting an MG42 while moving on his back and even firing in prone stance while moving. These are just some of the new movement mechanics in Battlefield V, which DICE affirms will change gameplay altogether.
We also see some evidence of the new Fortifications mechanic that allows players to strengthen certain positions on the map.
Enter mankind's greatest conflict with Battlefield V as the series goes back to its roots with a never-before-seen portrayal of World War 2. Assemble your Company of customized soldiers, weapons, and vehicles - then take them on an epic journey through the Tides of War. Experience the most intense, immersive Battlefield yet. You will never be the same.
Battlefield V is slated to release on October 19 on Xbox One, PS4, and PC.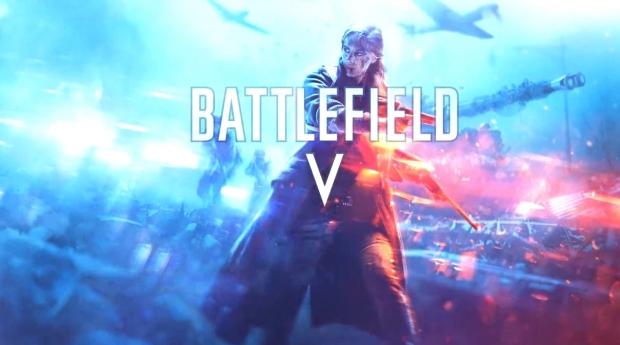 Related Tags