It looks like Intel is set for a huge Computex this year with the launch of their beefed up Z390 chipset, but the tease of a new 8C/16T variant of its Coffee Lake CPU, a new processor that would succeed the already kick ass Core i7-8700K.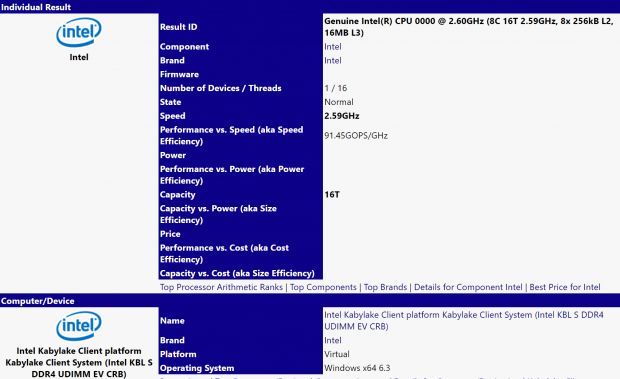 The Core i7-8700K is a 6C/12T gaming beast in its own right, but Intel will want to crush the 8C/16T space that AMD is shifting on with the Ryzen 7 2700. There's been a new listing on SiSoft's benchmark database, with the unnamed chip running at 2.6GHz with 8 cores in tow.
We should expect Intel to announce the new 8C/16T processor that should arrive during Computex, but there's one thing I'm concerned over: could Intel lock the new 8C/16T chip to only work on the new Z390 chipset? Or will they open up support for the new CFL processor on their other chipsets, too?