Best Buy reportedly kills Gamers Club Unlocked
Is the big box retailer losing too much money to continue its GCU program?

Published Sat, May 19 2018 6:07 PM CDT
|
Updated Tue, Nov 3 2020 11:51 AM CST
After years of service, Best Buy may be shuttering its Gamer's Club Unlocked initiative, pushing consumers to other retailers like Amazon for savings.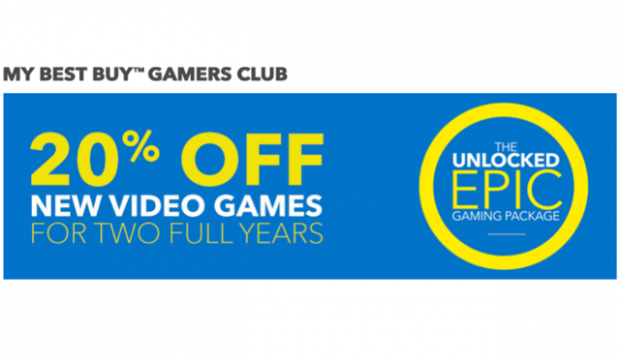 Reports broke out yesterday that big box retailer Best Buy is canning its penny-saving Gamer's Club Unlocked program for "a variety of reasons." An internal memo obtained by Twitter user Wario64 states that effective immediately GCU cannot be renewed by existing members or purchased by non-members. Current members will still have discount benefits until their subscription expires. The service offered perks like 20% off all new games, 10% off used games, and bonus trade-in credit for the low cost of $30 for 2 years.
"For a variety of reasons, we have decided that our Gamers Club programs will not be accepting new members. This includes both the free Gamers Club membership and Gamers Club Unlocked (GCU). Current members will continue to receive their benefits and we encourage everyone else to use our 'My Best Buy' membership to receive perks, including receiving a $10 reward certificate when pre-ordering hot games," the memo states.
"This afternoon, POS will stomp prompting enrollment and employees should no longer offer Gamers Club Unlocked to new customers. The Gaming CRW will be updated to reflect this change."
It'll be interesting to see how this affects the industry and if it pushes gamers towards digital storefronts like the PS Store, Xbox LIVE, and even uPlay and Origin. While digital is a fast-growing segment for all major games publishers, these companies typically make most of their game sales via physical retailers like Best Buy.
Related Tags