AMD might not be selling many (see none) Radeon RX Vega graphics cards to PC gamers and miners, but they are cutting Vega GPU cores into smaller amounts and sending them to Intel en masse to pump into their 8th-gen Core processors.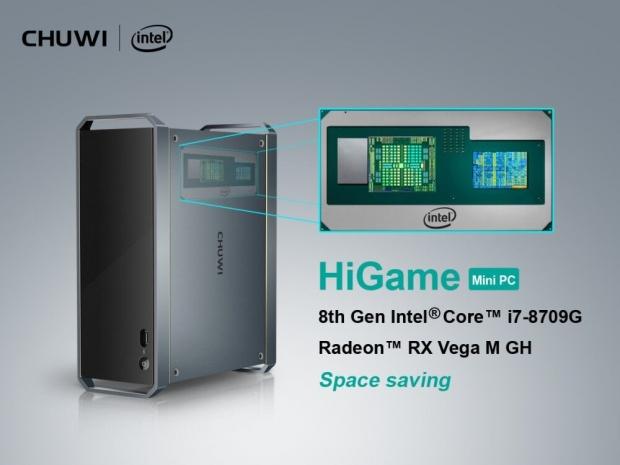 The latest product to feature Radeon RX Vega M GH graphics is the new Chuwi HiGame PC which the company is launching on Indiegogo with special pre-order pricing. Chuwi is offering two variants of its HiGame PC, one that rocks the Core i5-8305G processor, 8GB of DDR4 and 128GB of SSD storage for $1299 (or $999 for the special IndieGogo pricing).
The beefier Core i7-8709G model has the same 8GB of DDR4 but bumps the storage to 256GB for $1499 (or $1299 for the Indiegogo special).