6 minutes of Star Citizen gameplay revealed, 1080p @ 60FPS
IGN has released a 6 minute gameplay video of Star Citizen running at 1080p 60FPS.

Published Sat, May 5 2018 5:00 AM CDT
|
Updated Tue, Nov 3 2020 11:51 AM CST
A while back we heard about Star Citizen breaking a new milestone of crowdfunding, reaching a massive $181m+. Now the space adventure title has been showcased in 6 minutes of smooth gameplay footage.
Above is the gameplay footage and what we can see from it is that the mission probably couldn't be more dull and boring. All that was done was the player retrieved a box and nothing more than that, throughout the extraction though we can visually see the Star Citizen world and what is claimed to be running at 1080p 60FPS.
According to some players in the comment section below the video, IGN actually would of joined a private server to record this game footage, as the players claim that there is no way for the title in its current state to be this optimized. Some comments even stress that it is hard to maintain even a solid 30FPS while in a 50 man server. This is not confirmed though so do take the footage with a grain of salt.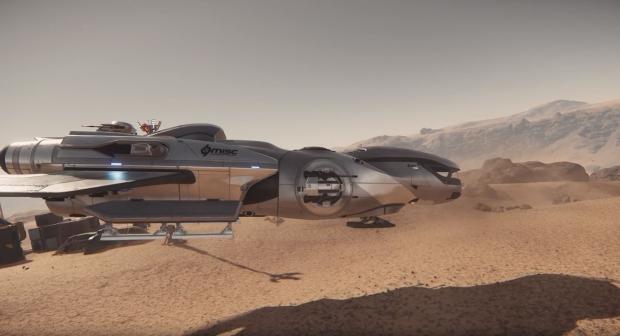 Related Tags