Oculus has just unveiled its latest prototype VR headset, something it calls Half Dome. The new headset has an interesting twist in the world of VR HMDs by using varifocal displays.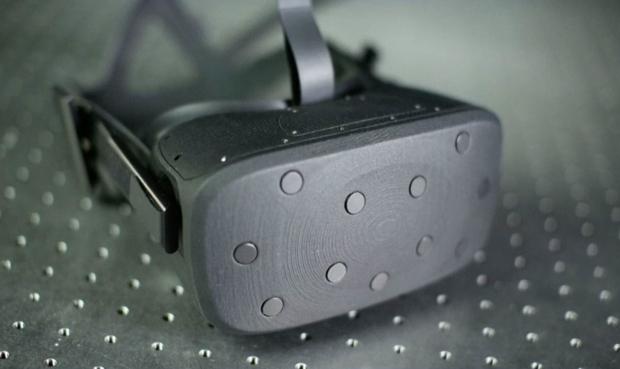 These new displays move up and down depending on where you're looking in the VR world, with a tease of eye-tracking technology from Oculus in their new Half Dome prototype VR headset. Right now all VR headsets have trouble displaying items close to your eyes in a good way, with these new varifocal displays showing them much sharper and in more clarity.
Oculus has a wider 140-degree field of view compared to the Rift with its smaller 110-degree FOV, which lets you see more at the corners of your eyes in your peripheral vision. Even with all of the new tech on-board, Half Dome is the same physical size and weight of the current Rift headset.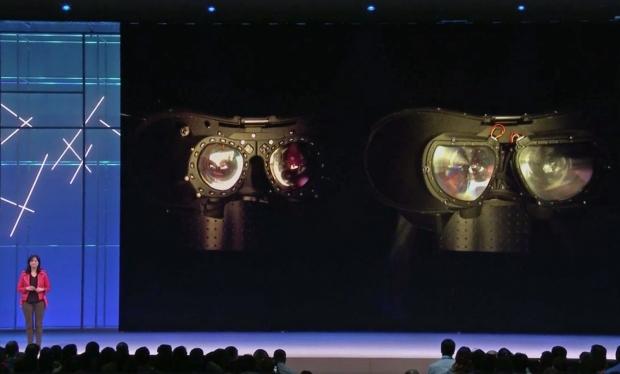 While on-stage during the Facebook F8 developer conference, Oculus' head of Core Tech product management, Maria Fernandez Guajardo talked more about what the VR company is working on behind the scenes. Maria said that Oculus is working on facial and hand tracking, and they're also making the avatars in Spaces more photorealistic, amongst other advancements in VR technology and hardware.
Let's just hope that some of the technology that Oculus is showing off with Half Dome is used in the next-gen Rift 2 headset, which is something I hope to see teased or fully unveiled (released would be nice) at Oculus Connect later this year... or maybe even E3 2018 next month.