Facebook is taking a swipe at Tinder with the announcement of its new dating feature, since so many people find their partners online, why leave Facebook to do it?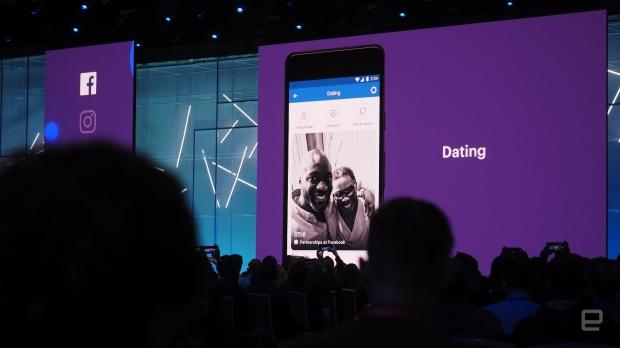 Robot overlord and Facebook founder Mark Zuckerberg announced that the new dating feature was designed from the ground up with privacy and safety in mind, and I'm seriously sure he meant that, except probably not. The dating feature won't suggest any of your Facebook friends as a match, and if you do use the feature none of your FB friends will see your dating profile.
Facebook users will be able to set up a dating profile that is completely separate to their normal FB profile, with nothing connected between the two parts of Facebook showing up in your News Feed. Once you're in the new dating feature, you can slide through groups and events to see who you're compatible with.
If you spot someone you think you're compatible with, you can unlock the event and then their dating profile will be displayed (as long as they have unlocked that event so you can see them). You can browse through people individually, start a conversation in private messaging that is outside of your traditional FB inbox or Messenger.
Facebook hasn't said when the new dating feature will launch, but it will provide more details in the coming months.
Fun fact: I met my now wife on ICQ in 1999 before dating people from the internet was really a thing, especially in Australia. We have been together since, and have two amazing daughters together. Virtually everyone down to my own parents told me it would never work as "everyone you meet off the internet is crazy"... oh how times have changed.