Intel didn't really have a good time with their Kaby Lake-X line of processors, with Chipzilla announcing that they are discontinuing the CPUs after only 11 months on the market.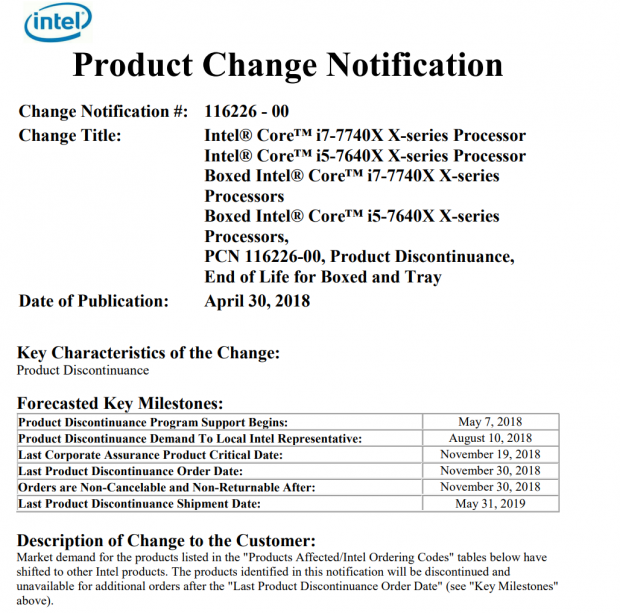 Originally, Kaby Lake-X were designed and marketed as an enthusiast HEDT platform to give quad-core CPUs on the 14nm+ architecture, but after a lack of sales and enthusiasm around them, Intel has put Kaby Lake-X into EOL (end of life).
At the time, Intel announced the X299 platform and two quad-core SKUs of KLX that were based on the enhanced 14nm+ node, but had less PCIe lanes, dual-channel DDR4 support, and next to no performance gains over the Skylake-X family of CPUs at the time on the much cheaper Z270 platform.
Intel officially discontinues the Core i7-7740X and Core i5-7640X on May 7, with the last CPUs to be shipped on May 31, 2019. The CPUs will be taken from shelves in the next few months, but OEMs that want these two specific CPUs can still get them... they'll just have to order them directly from Intel.