Nintendo first-party titles made up 85% of yearly game sales
Turns out people buy Nintendo products to play Nintendo games--who knew?

Published Mon, May 7 2018 1:40 PM CDT
|
Updated Tue, Nov 3 2020 11:52 AM CST
First-party games like Super Mario Odyssey strongly drove software sales for the last fiscal year.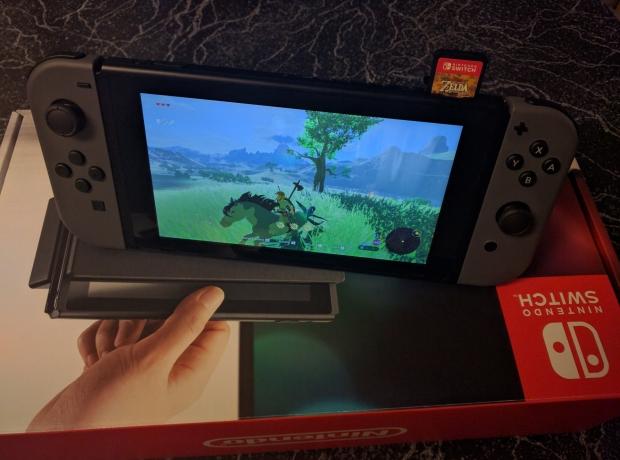 While taking a gander at Nintendo's recent yearly earnings I noticed something not too surprising: the vast majority of total software sales were from games developed in-house by the Japanese company. In Nintendo's filings for the fiscal year ended March 2018 the games-maker reveals it sold 102.31 million copies of games across Switch, Wii U and 3DS both digitally and in-store, which strongly contributed to the $3.7 billion (1.055 trillion yen) earned during the period.

In specific figures, the filings also note that first party games made up 85% of total software sales during the year, or about 82 million units. Considering IPs like Mario, Zelda, and Pokemon are huge heavy-hitting sales powerhouses, this trend towards first-party dominance should continue throughout the Switch's life cycle. Nintendo plans to continue driving its "distinctive software-driven hardware and software business" with a steady stream of new games and content to keep players actively engaged in the respective platform ecosystems.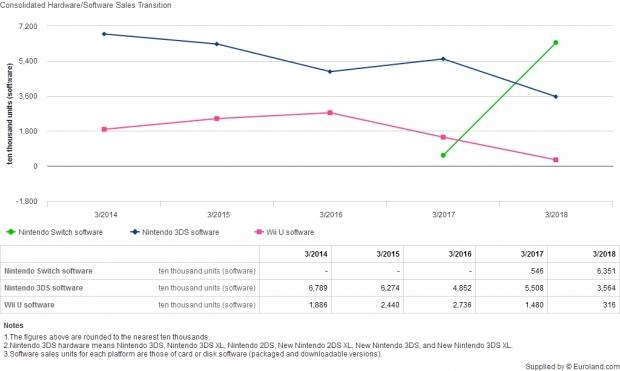 Total software unit sales (3'2018): 102.31 million
Nintendo Switch: 63.51 million

3DS: 35.564 million

Wii U: 3.16 million
Related Tags