I've been on holiday for the past week and didn't cover the purported specs on the GeForce GTX 1180 from WCCFTech, something I wanted to have the time to properly sit down and think about and then, write about... so here we go.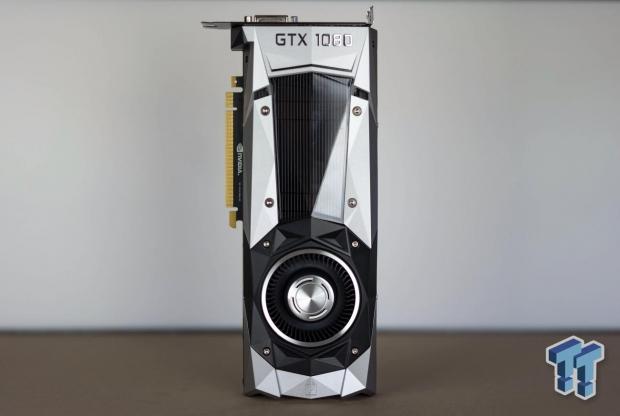 The site says "latest leaks, rumors and information provided" to them, without any names or proof, so this is all in the air. The site says the GeForce GTX 1180 will pack the unannounced Turing GPU architecture with the GT104 variant powering the GTX 1180, at up to 400mm2.
NVIDIA will pack an insane 3584 CUDA cores into the purported GeForce GTX 1180, with 8-16GB GDDR6 models on a 256-bit memory bus with the GDDR6 clocked at 16Gbps, blowing GDDR5X and HBM2 out of the water. This will provide the purported GTX 1180 with 512GB/sec of memory bandwidth up from the 320GB/sec offered on the GTX 1080 with its 8GB of GDDR5X at 10Gbps.
The GeForce GTX 1180 will have the Turing GPU planted onto it on the smaller 12nm node, with 224 TMUs, 64 ROPs over the 160 TMUs and same 64 ROPs of the GTX 1080. The GPU itself will be clocked at 1600MHz base and 1800MHz boost or so, providing up to 13 TFLOPS of compute performance over the 8.7 TFLOPS on the GTX 1080.
We can expect a July release window from NVIDIA and a launch price of around $699 if the "current rumors" that WCCFTech elude to are right.
Given these specs we can expect performance that will blow the TITAN Xp out of the water, a card that costs $1200. It will destroy the GTX 1080 Ti which are still over $1000 on Amazon right now.