Nintendo R&D experimenting with new games hardware
Nintendo's R&D branch is doing what R&D branches do: cook up interesting new hardware innovations.

Published Thu, Apr 19 2018 4:16 PM CDT
|
Updated Tue, Nov 3 2020 11:52 AM CST
Recent news broke that Nintendo was shockingly researching new and innovative ways to push its hardware ecosystem even further--just like every other console-maker on the market. Let's break down some of the data, shall we?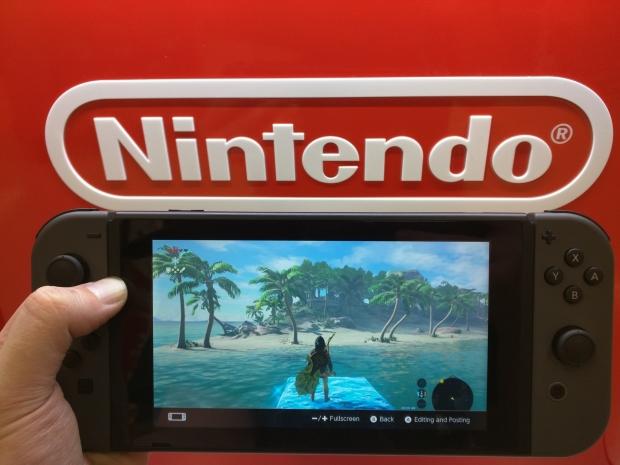 The Nintendo Switch represents the current top evolution of Nintendo's decades-long hardware strategy: first we had the blockbuster Wii, then the hugely successful 3DS, and finally the crash-and-burn Wii U. The Switch takes key elements from all of Nintendo's past successes (and failures) and combines them together. All of these previous systems were stepping stones to the unification of Nintendo's handheld and console business, and it's paid off extremely well insofar as hardware sales and company earnings. But what about the future?
"Nintendo constantly works on hardware, so we have been doing research and development and you may see the new system sometime in the future," Nintendo's Shinya Takahashi said to the BBC at the BAFTA awards. Pretty vague, huh?
It shouldn't surprise anyone that Nintendo is working on new games hardware.
Although the Switch could last up to 5 years and see a few hardware iterations, including a new model with 8GB of RAM and a refreshed Tegra SoC or even a handheld-only "mini" version, also remember that companies experiment much, much more than they actually make. We can only imagine what interesting creations lay in Nintendo's vaults and it's likely the recent Labo kits are a result of this innovation.
While we can only speculate on what's next for the Switch and Nintendo (VR? AR? A combination of both alongside the SCD add-on that boosts power?), the company's fiscal results give us some clues.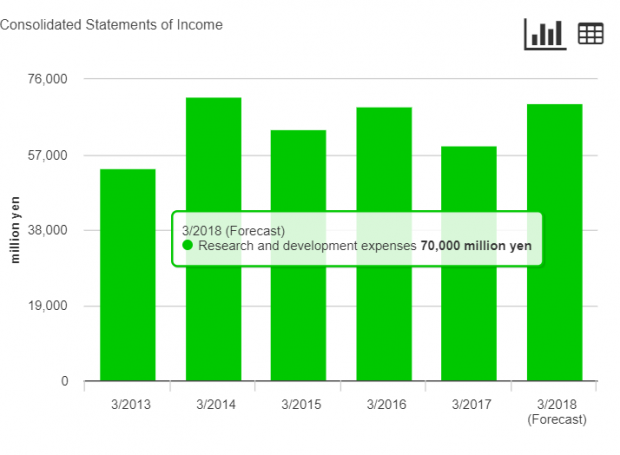 Taking a gander at Nintendo's R&D expenses for the current fiscal year (FY2018) shows a decent spike. Nintendo expects to have spent 70 billion yen throughout the fiscal year ending March 31, 2018, up 18.24% year-over-year, which is almost a six-year high.
Nintendo's six-year R&D spending tops out at 71 billion yen in fiscal 3/2014, which was likely when the Switch's development was ramping up.
So what does this mean? Possibly nothing, or everything. That's really the nature of the game here: there's no guarantees when it comes to R&D and a lot of spending could be done on something that just never really manifests. But with EA and Ubisoft experimenting with AR/VR/blockchain tech, it's likely Nintendo is keeping things simple and pursuing its known strengths...but I do think a Switch refresh/mini/SCD attachment is likely.
Or maybe Nintendo's R&D spending is going into its new Switch Online infrastructure. This is a huge undertaking for the company that will indeed be built on the bones of its current Wii U/3DS online ecosystem, but this is the foundation for many years of gaming--and spending.
Related Tags