Fortnite breaks some MAJOR YouTube gaming records
YouTube has had some massive gaming records broken by Fortnite, according to Ryan Wyatt.

Published Wed, Mar 28 2018 3:00 AM CDT
|
Updated Tue, Nov 3 2020 11:52 AM CST
Fortnites massive popularity is hard to not notice as the game sky-rockets smashing records everywhere, now YouTube gaming content lead Ryan Wyatt has said that Fortnite has broken some YouTube gaming records.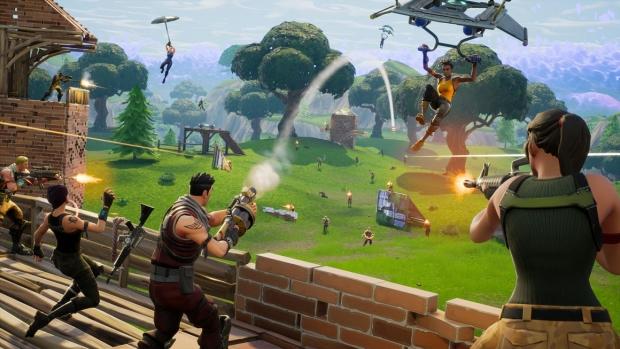 The recent livestream that was conducted by Spanish YouTuber 'elrubiusOMG' recently broke the 1m concurrent viewers mark, this was more than the recently popular Drake and Ninja stream not to long ago. Wyatt address the recent Battle Royale tournament stream in his tweet, saying it has over "42M live views, and set a record for biggest single live gaming stream @ 1.1M concurrent."
This was not the only record that was broken, according to Wyatt "Fortnite holds the record for the most videos related to a video game uploaded in a single month EVER." This is massive achievement considering games with such of a craze as Minecraft, and the uploads that spawned from that, or even the COD: Modern Warfare 2 trickshot video days. Fortnite has beaten them all on a monthly comparison.
Related Tags