Ataribox branded as Atari VCS, is a 'connected device'
After months of name recognition, Atari changes the name of its new Ataribox console and reveals new info about the system.

Published Mon, Mar 19 2018 6:07 PM CDT
|
Updated Tue, Nov 3 2020 11:52 AM CST
Atari's new retro-meets-modern video games console is now known as the "Atari VCS" and the renowned games-maker promises the system is specifically designed for today's living room needs.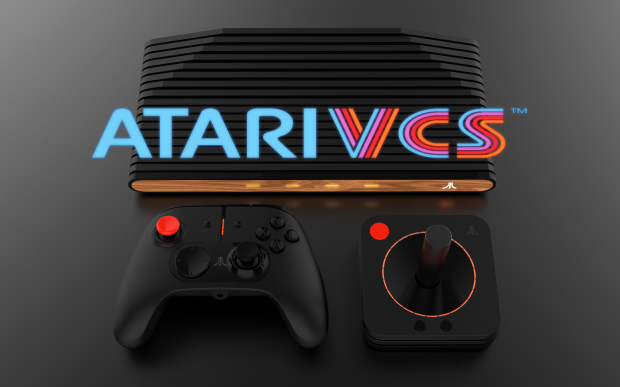 Atari today announced that the Atari VCS (previously known as the Ataribox) will indeed be revealed in prototype stages at GDC 2018, and that official pre-order information will go live sometime in April. The $250 system, which is powered by Linux and AMD Radeon graphics technology, was originally supposed to go up for pre-orders last year and ship in Spring 2018 but was delayed due to specific ecosystem issues.
The Atari VCS aims to be both a throwback and "throwforward" so to speak: it can play both old-school Atari games and even has a classic joystick peripheral to emulate those golden days of gaming as well as newer games, but official details on what newer games will cross-over have been quite sparse. Atari has confirmed that indie games will cross over but it remains to be seen if the box is powerful enough to run, say, PS4 or Xbox One-level games (maybe Switch games?). The device is touted as being able to deliver the "full PC experience" to a TV, however for $250 it's a bit iffy that this is possible. Perhaps $250 is the starting version and Atari will offer a number of SKUs each with different specs...but all of this totally sounds like risky business to me.
A new press release strongly hints the Atari VCS will feature both gaming and streaming capabilities, making it a utility all-in-one set-top box of sorts. It may even be able to link with mobile devices too. "The Atari VCS will of course serve up lots of classic content, but it is so much more than a "retro-box." It is a completely new Atari connected device designed for today's living room," reads the press release.
The Atari VCS will come pre-loaded with an array of nostalgic gems, and will also be able to connect to the internet where users will likely download and pay for more old-school titles as well as newer indies and other games.
The company is setting up a dynamic partnership and storefront ecosystem at the heart of the Atari VCS, and it's likely we'll see service games cross over if the install base is just right. I'm still quite iffy this is a good move for Atari though since Sony, Nintendo, and Microsoft currently dominate the console gaming space (look at Valve's ill-fated Steam Machines for example).
"Every person at Atari and every partner involved with the new platform is just as fanatical about the brand and its heritage as our biggest fans are," explained Michael Arzt, Atari COO of Connected Devices.
"With the Atari VCS name, we know how important it is to get everything completely right and that's why we briefly paused an imminent launch late last year. It was a difficult decision with the countdown underway, but we weren't willing to go forward with even one thing out of alignment. We hope that Atari's fans appreciate our extreme attention to detail and are as excited about the Atari VCS as we are."
And here's a bit of info from an older press release:
Ataribox will be powered by an AMD customized processor, with Radeon Graphics technology. It'll run Linux, with a customized, easy-to-use user interface. This approach means that as well as being a great gaming device, Ataribox is also a full PC experience for the TV, bringing you streaming, applications, social, browsing, music, and more.

Most TV devices have closed systems and content stores. Linux lets us be more open; you can access & customise the OS, & you can access games you've bought from other content platforms (if compatible with the OS and HW).

There will be tons of classic Atari retro games pre-loaded, & current titles from a range of studios (we'll start talking titles very soon, stay tuned).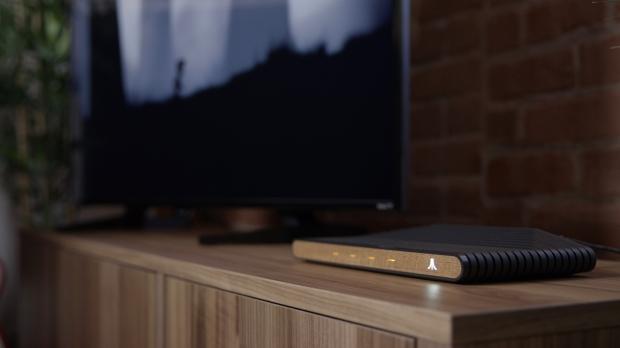 Related Tags