Before Nintendo, Atari reigned supreme: the games-maker was on top of the gaming world and conquered the market with its home video games consoles. Now that nostalgia has become an extremely profitable market, Atari wants to cash in on the trend with its new Ataribox and put the once-mighty company back into the game.
It's been 24 years since Atari released its last console, the ill-fated Atari Jaguar, before fizzling out of the hardware market and relegating its retro games library to third-party storefronts like Xbox LIVE and Steam. But with its latest Ataribox, the company may be poised on a big comeback. Official details on the Ataribox are vague; in a recent newsletter (which you can see below in full) Atari affirmed that the new box is a "new product that stays true to our heritage, appealing to old and new fans," and that it'll deliver "classic and current gaming content."
Although Atari CEO Fred Chesnais said the Ataribox is "based on PC technology", I predicted that the Ataribox is will be more aligned with the NES Mini rather than a modern console like the PlayStation 4 or Xbox One. The Verge seems to match my predictions. There's many reasons for this, but the principal one is that Atari simply can't take the risk of being utterly demolished by today's top console competitors.
No, Atari has to meet somewhere in the middle; a low-cost, high-demand market where millions of consumers put on rose-tinted glasses and experience the golden age (aka nostalgia).
I've made up some predictions on what the Ataribox may be, and what it means for Atari's future. But first, let's check Atari's official teasers sent out in the newsletter.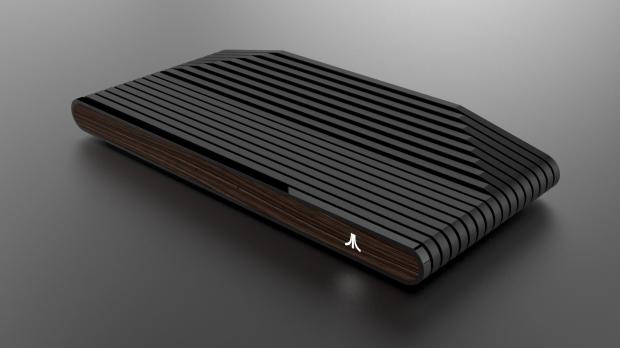 "We've been blown away by the feedback since the teaser release, and today, we're excited to share an exclusive first look at the Ataribox design with you.

"Our objective is to create a new product that stays true to our heritage while appealing to both old and new fans of Atari.

"Inspired by classic Atari design elements (such as the iconic use of wood, ribbed lines, and raised back); we are creating a smooth design, with ribs that flow seamlessly all around the body of the product, a front panel that can be either wood or glass, a front facing logo, indicator lights that glow through the material, and an array of new ports (HDMI, 4xUSB, SD). We intend to release two editions: a wood edition, and a black/red edition.

"As you can guess, those ports suggest modern internal specs. It also means that while we will be delivering classic gaming content, we will also be delivering current gaming content.

"We know you are hungry for more details; on specs, games, features, pricing, timing etc. We're not teasing you intentionally; we want to get this right, so we've opted to share things step-by-step as we bring Ataribox to life, and to listen closely to Atari community feedback as we do so. There are a lot of milestones, challenges and decision points in front of us in the months ahead. We'll be giving you lots more information and status updates as we progress, and we are thrilled to have you along for the ride!"
Ataribox predictions
The Ataribox is a small, micro-console set-top box that brings old-school retro classics to today's modern-day gaming world. In a landscape dominated by high-end graphics and explosive action, gamers will be able to experience the humble beginnings of the gaming world with the Ataribox.
The main goal here is attracting the nostalgic market that Nintendo has abandoned.
Atari has a very unique opportunity to jump in and steal Nintendo's retro thunder, especially if the newly announced Super Nintendo Classic Edition instantly flies off shelves and becomes unavailable for millions of consumers.
Furthermore, the Nintendo Switch doesn't have VirtualConsole games just yet, leaving all owners of the handheld-console without classic games.
Nintendo has discontinued the original NES Mini, leaving many gamers wanting for another retro fix. If Atari can supply enough units, it could very well cannibalize Nintendo's retro market.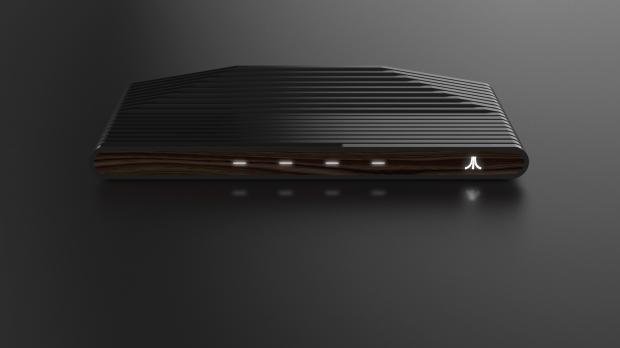 Mobile-based hardware akin to Ouya
First of all, the Ataribox will be more like an Ouya than an NES Mini, with slightly beefier hardware. It will be mobile-based, not console APU-based, however it should be more powerful than the Ouya's outdated specs. Hence the "modern specs" the teaser points at.
There are some reports the Ataribox could be "Atari's answer to NVIDIA's Shield", and while the device will be a micro-console set-top box powered by mobile technology, it won't leverage NVIDIA hardware.
NVIDIA's Tegra chips are going to the Shield TV box as well as the Nintendo Switch, so it's extremely doubtful NVIDIA would supply its Tegra chips to Atari.
Furthermore, Atari isn't in a position to make that kind of long-term deal.
No, the Ataribox should be powered by a mobile chip, perhaps a Qualcomm chip, or a cheaper ARM processor.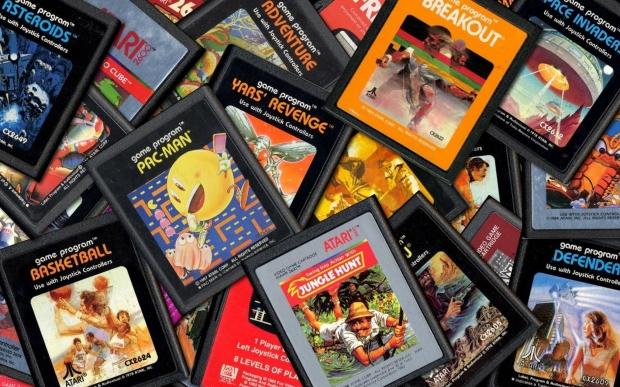 Retro Games
The Ataribox is a set-top box that should come pre-loaded with retro games. The games will all be remastered and tweaked to look and play great on today's modern HDTVs, not unlike Nintendo's re-vamped emulation modes with the NES Mini.
The Ataribox will also feature other display modes to simulate classic CRT gaming.
Retro games should include the best and most well-known classic games from each Atari console generation, including the Atari 2600, 5200, 7800, as well as Atari Jaguar titles. I suspect that licensing may be an issue with some of these titles.
Based on the concept renders, users will only be able to download new retro games from an online digital storefront (see below). The console may include cartridge attachments to enable playback of old Atari carts, too.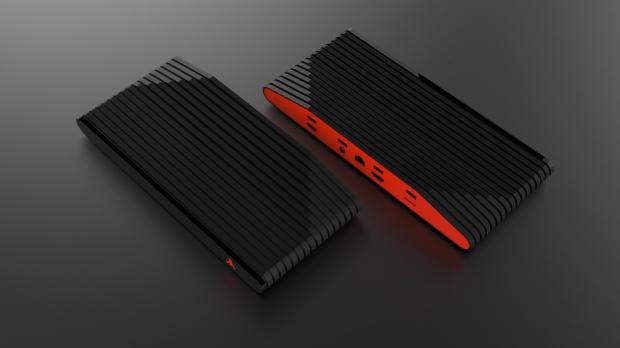 Online storefront, game downloads, cloud streaming?
The concept renders clearly show an ethernet port on the back. The console will connect to the internet and allow users to purchase and download Atari games, including classics like Centipede and Kaboom. I also think that the Ataribox will be a platform for independent games similar to the Ouya, and the company will announce a more extensive publishing label to help grow this storefront.
Speaking of storefronts, the Ataribox will run a completely 100% Atari-owned and operated digital marketplace that hosts a variety of content across the full Atari console line. This storefront will also include a limited run of indie games that can run on mobile-powered hardware.
Again, Atari simply doesn't have the resources to make a big-budget fully-fledged games console.
However, it's possible that the Ataribox could play games streamed from the cloud. Of course, Atari would have to make a big multi-million dollar deal to leverage and established service, or spend even more to start up one of their own.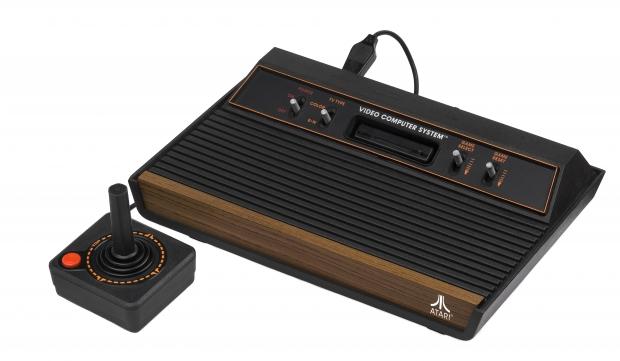 Controllers and Peripherals
Every retro console must--and I repeat must--have proper controller support.
The Ataribox needs to be compatible with all existing Atari controllers and hardware--likely through USB adapters as the box shows no external ports--to ensure an authentic experience. Atari could also re-sell these peripherals that can be used interchangeably between old and new systems alike.
The set-top box should come with two classic joysticks (at least one, of course), with separate controllers sold in-store for $25 - $30. Variants could include paddles, the 5200 series keypad joysticks, and the dial-based controllers.
Wireless controllers may be an option if the box has Bluetooth integration, or via one of the USB ports.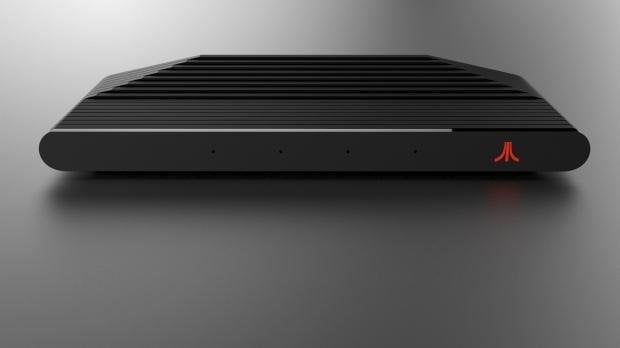 Pricing
The Ataribox needs to be affordable--say $50 - $70--and it needs to come pre-loaded with games by default. At max the Ataribox could sell for $100 as a set with controllers and games. If the system costs too much, people will avoid it like the plague and it will simply wither and die.
Wrap Up
If Atari can hit all the right bases and give gamers a product that's affordable and taps the rich vein of nostalgia, it stands to make a killing with the Ataribox. But unlike Nintendo, Atari can't get away with limited quantities or pricing/inventory issues, and the company can't simply rely on nostalgia alone: it has to tackle this with brains because it lacks the braun.
The Atari brand once ruled the gaming world, but now it ekes out a living as a $5 collection of retro games in our Steam library.
If Atari earnestly wants to penetrate the already-overcrowded retro market, it has to handle the Ataribox with the adept precision of a marketing whiz.