Atari has revealed that its new nostalgia-meets-present Ataribox will indeed be a fully-fledged $250 console that runs on Linux and is powered by an AMD chip.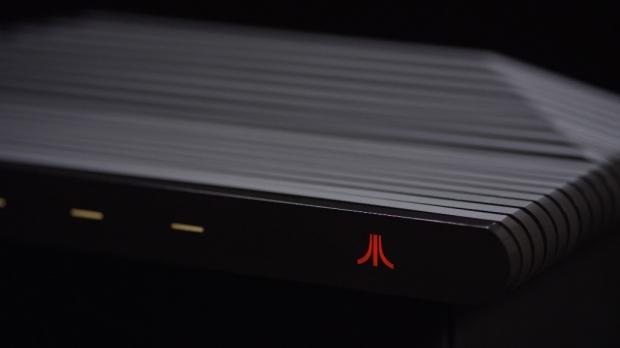 Note: All of the images shown here are prototype pictures. The console has yet to be finalized and won't be mass-produced until the Indiegogo campaign is successfully funded.
The Ataribox is a very, very risky move. The new console sees Atari trying to marry nostalgic arcade classics with modern video games in a set-top box that does lots of other things including web browsing, social media, apps, and streaming. Today's console gaming market is absolutely dominated by the likes of Sony, Microsoft, and more recently, Nintendo (the latter of which has made an incredibly rags-to-riches leap with its new Switch hardware), and now Atari wants to carve out its own niche in the market with a re-vamped Atari machine. But the industry has changed dramatically since the 70's and 80's where Atari was all the rage--now the billion dollar games industry makes most of its revenue from software, especially on marketplaces wholly owned by the companies that sell the consoles themselves.
The strange thing is that it will play games across multiple PC gaming storefront platforms as long as they support Linux. This apparently means users can play their GoG and Steam games on the box (if the hardware can support them). As such the Ataribox is essentially making it a $250 Steam Machine that comes pre-loaded with classic Atari games.
"Most TV devices have closed systems and content stores. Linux lets us be more open; you can access & customise the OS, & you can access games you've bought from other content platforms (if compatible with the OS and HW)," reads the latest press blast.
It'll also come with select indie titles baked in, meaning Atari will be teaming up with independent studios. So how will Atari make its money? Via hardware, or its own storefront that sells classic and revamped Atari games? There's lots of questions here.

Hardwarewise the Ataribox will be powered by AMD Radeon graphics--likely an APU similar to those in the PlayStation 4 and Xbox One but scaled down--and of course runs on the Linux OS just like Valve's ill-fated Steam Machines.
The box is currently in prototype stages so no exact specifications have apparently been locked down, but if I had to guess, I'd say it has 6GB to 8GB of unified RAM and probably a 500GB hard drive.
Furthermore, Atari says the new box will "bring a full PC experience to the TV," but outside of gaming the console sounds an awful lot like Microsoft's ambitions with the original 2013 launch Xbox One; the Ataribox will stream video and other content, run apps, supports social media, web browsing, music and more.
Granted all of these features are typical console tick boxes, but it sounds like Atari is trying to make the device as appealing to a widespread audience as possible (and that's a good thing).
Atari will fund this new gambit via Indiegogo, and is targeting a $250 to $300 price point depending on "specific editions and memory configurations." The fundraising campaign will launch this fall (sometime soon, Atari says) and the company wants to ship the machine out by Spring 2018.
I have lots of questions about the machine and I find this to be risky business for a company that is, despite having an incredible brand penetration, is still on the fringes of the video game industry.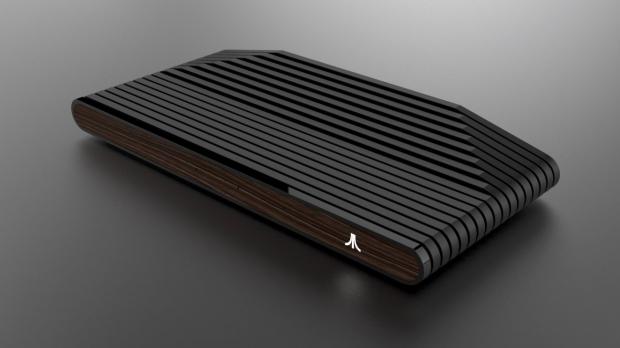 Check below for the full Ataribox press release:
The pictures we're sharing today are of first prototypes. Everyone that has seen Ataribox first-hand loves it, feeling the Atari 2600 influence, while still being a modern design.

Ataribox will be powered by an AMD customized processor, with Radeon Graphics technology. It'll run Linux, with a customized, easy-to-use user interface. This approach means that as well as being a great gaming device, Ataribox is also a full PC experience for the TV, bringing you streaming, applications, social, browsing, music, and more.

Most TV devices have closed systems and content stores. Linux lets us be more open; you can access & customise the OS, & you can access games you've bought from other content platforms (if compatible with the OS and HW).

There will be tons of classic Atari retro games pre-loaded, & current titles from a range of studios (we'll start talking titles very soon, stay tuned).

We're launching Ataribox on Indiegogo this fall (read: pretty soon). To reiterate why: we want you, the Atari community, to be part of this launch. We want you to have early access, grab special editions (& pricing) and to have you as active partners in the rollout of Ataribox. We want you to be part of the story.

We plan on shipping late Spring 2018, with an expected price range of $249-$299 (depending on specific editions & memory configurations).

Hope you like what we are sharing today, and are ready for lots more in the weeks ahead.