NVIDIA will kick off its GPU Technology Conference event later this month, with NVIDIA CEO Jen-Hsun Huang giving his annual GTC keynote address on March 27 at 9AM PST.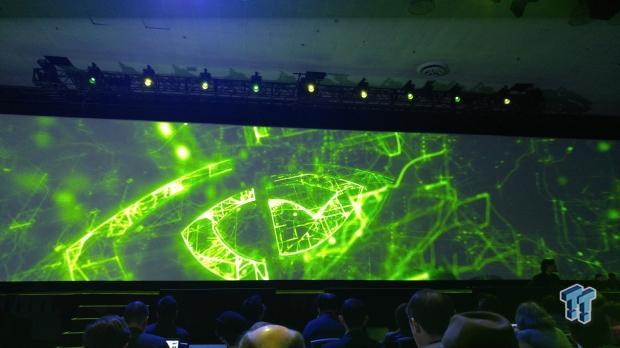 There will be over 8000 people across the GPU and AI industries, as well as virtually everything in between with the likes of Amazon, BMW, Ford, Lockheed Martin, Microsoft, Pixar, Toyota, Walt Disney, and so many more. GTC is where we should expect to receive a detailing on NVIDIA's new Turing GPU architecture, and my sources have said we'll see a new GeForce graphics card as well. I still don't think we will, but if my sources are correct this GTC will be the biggest one yet.
Speaking of the biggest one yet, with over 8000 people attending (myself included) there will be some new details revealed on just how the advancements in AI are getting, especially thanks to NVIDIA's various technologies powering this change.
GTC 2018 will span four huge days, and will feature:
600+ sessions in fields such as self-driving cars, high-performance computing, robotics, healthcare, Smart Cities, data center and cloud computing, defense, life sciences, computer and machine vision, and VR. See the GTC session schedule.

2,700+ companies and leading universities represented, including Adobe, Alibaba, Amazon, Baidu, BMW Group, Capital One, Ford, GE, Google, JP Morgan Chase, Lockheed Martin, Mayo Clinic, Mercedes-Benz, Microsoft, MIT, NASA, NYU, Pixar, Salesforce, Stanford, Tencent, Toyota Research Institute, Uber, VMware, Walmart and Walt Disney Imagineering. Major sponsors include Facebook, IBM, Cisco, Dell EMC, Google Cloud, Hewlett Packard Enterprise, Inspur, Lenovo and Supermicro.

150+ exhibitors will show state-of-art technology, much of which will debut at the conference, offering unique hands-on opportunities and interaction with the companies who are leading the AI revolution and making VR, self-driving cars and more a reality.

200+ startups demonstrating their disruptive technologies. Show attendees can vote for the world's top AI startups at NVIDIA's Inception Awards Finale on Tuesday, March 27, from 4:30-5:30 pm Pacific time.

60+ hands-on training sessions, covering topics such as AI fundamentals, autonomous vehicles, CUDA programming, AI for genomics, embedded applications, OpenACC and VR. NVIDIA Deep Learning Institute certified instructors will deliver more than 100 hours of training to thousands of data scientists, using the latest AI frameworks and software development kits.

Two Global Impact Award winners will receive $200,000 in prizes for their pioneering work addressing important social and humanitarian problems using GPU computing.