Kingdom Come: Deliverance 'bridges AAA and indie' says dev
Warhorse Studios would've liked more time and resources to polish Kingdom Come: Deliverance, but iterates that it's not a full AAA game.

Published Mon, Feb 26 2018 5:16 PM CST
|
Updated Tue, Nov 3 2020 11:52 AM CST
Although Kingdom Come: Deliverance is priced as as a full AAA game on Steam, the studio that made it is quick to affirm the game is a blend of indie and AAA quality.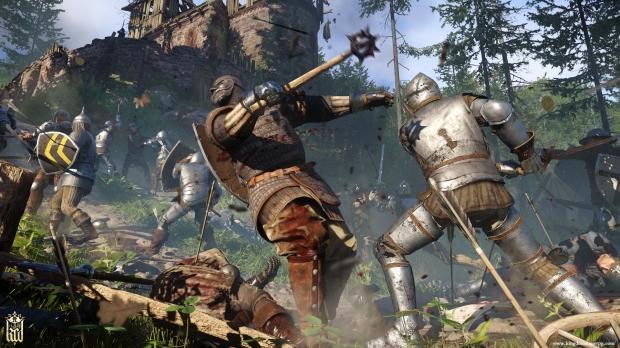 With a nice dynamic RPG style and punishing gameplay, Warhorse Studios' latest big game Kingdom Come: Deliverance has swept gamers everywhere into a medieval world of change and consequences. Many say Bethesda should be taking notes from the game, but it also mirrors the publisher's signature engine with glitches and performance hiccups--especially on consoles. According to Kingdom Come: Deliverance's executive producer Martin Klima, the team would've loved more time to smooth over its rough edges...but six years was a long dev cycle.
"I freely admit though that I wish we had more time to polish the game before the release, that's what AAA game deserves," Klima said in a recent post on the game's forums. Alas the game isn't AAA, more of that underdog AA spirit that saw Ninja Theory win big with Hellblade: Senua's Sacrifice.
"KCD is an attempt of bridging the two: it is an indie game at heart - more hardcore, more demanding, more fierce - but with the visuals and production values of AAA game. I don't see KCD as competing with the likes of Assassin's Creed or Shadow of War," he added. "We simply don't have resources to create a game like that."
"I don't view us as an indie game either, though. The trend I see in 'real' AAA games, like the ones I mentioned above, is toward making games more and more forgiving, better suited to the most casual and absent-minded players; they are games that in effect are 'playing themselves'.
"So, you have all those different markers, prompts and handy hints that you never have to think about what to do next."
Klima goes on to say that the team at Warhorse spent a lot of time crunching in the past year to get Kingdom Come: Deliverance in its current state, and that the studio isn't going to abandon it any time soon. Updates will continue rolling out steadily to improve the gaming experience.
Related Tags