Sony's network sales top 300 billion yen in quarterly first
Sony's latest quarterly earnings are full of surprises and good news.

Published Mon, Feb 5 2018 2:16 PM CST
|
Updated Tue, Nov 3 2020 11:52 AM CST
Strong hardware sales and software adoption drove Sony's network sales to milestone heights in its holiday quarter.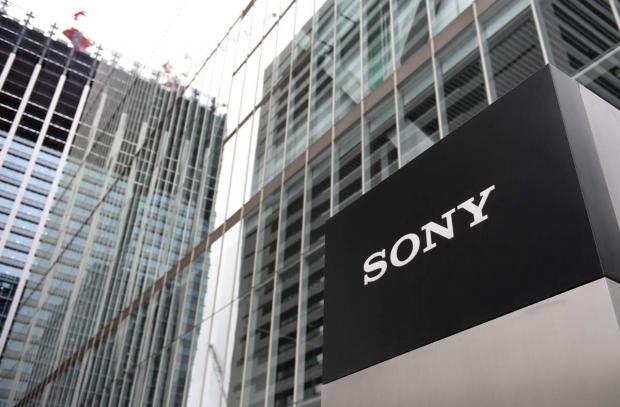 While scouting through Sony's Fiscal Q3'17 earnings I noticed something interesting: the company says it made over 300 billion yen (or $2.72 billion) from network sales in the holiday quarter. In it's entire storied history Sony affirmed this is the first time it's made that much in a single quarter. Remember that network sales include digital game and entertainment product sales on the PlayStation Network, PS Plus subscriptions, PS Now subs, and all of its streaming services combined.
The Games and Network Services segment, which serves as the parent segment for network sales, was up about 16% year-over-year to about 718 billion yen ($6.52 billion), driven by strong PlayStation 4 hardware and software sales during the holiday quarter and foreign exchange rates. Sony shipped 9 million PS4s during the Q3'17 timeline. However, network sales were up by a mighty 40% year-over-year.
In other quarterly news, Sony has amassed 31.5 million PS Plus subscribers to date, making for a nice 2.7% increase in subs since last quarter.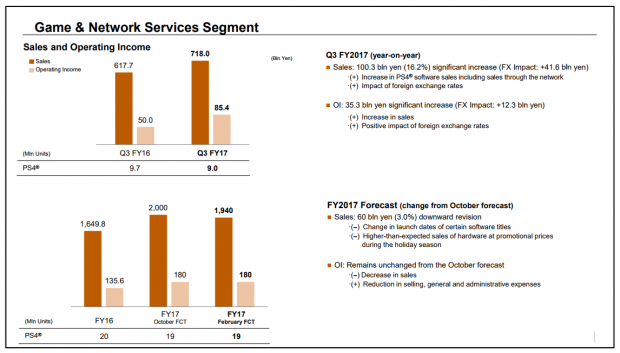 Related Tags