PS4 sales break 73.6 million in Q3 with strong software push
Sony's PlayStation 4 console keeps climbing in unit sales.

Published Mon, Feb 5 2018 10:38 AM CST
|
Updated Tue, Nov 3 2020 11:52 AM CST
Sony's PlayStation 4 continues its strong sales streak through Q3'17, selling almost 10 million units during the crucial holiday period.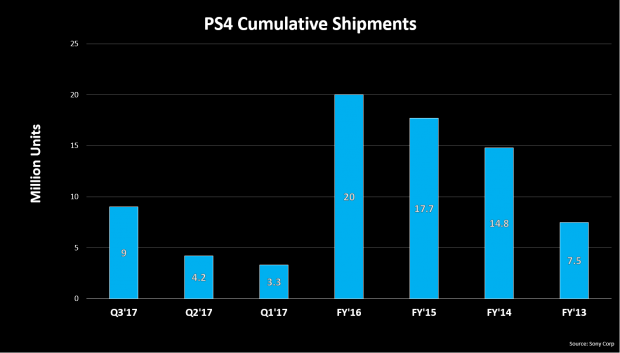 In its Fiscal Q3'17 earnings filing, Sony has revealed that the PlayStation 4's total cumulative sales are now at 73.6 million units worldwide since the system launched in 2013. Sony says it has sold-in (shipped to retailers, not sold-through to consumers) 9 million consoles during the quarter from October through December 2017, bringing the total sell-in numbers to 76.5 million units. This effectively means Sony has sold about 96% of the systems it has shipped to retailers, and in Q3'17 it sold-in more than double than its previous quarters combined (Q2'17 saw 4.2 million shipments whereas Q1'17 saw 3.3 million).
The console-maker's Games and Network Services segment, which includes PlayStation hardware and software as well as streaming services, rose 16% year-over-year by 100 billion yen in sales thanks to the strong holiday gaming push. The segment pulled in 718 billion yen in sales and 84.5 billion yen in operating income, the latter of which was up 70% year-over-year.
The Japanese company still expects to ship 19 million consoles by the end of the fiscal year in March 2018, and it'll be interesting to see how Sony's mid-year gameplan changes now that company CEO Kazuo Hirai will step down in March.
To meet this goal, Sony must ship at least 2.5 million consoles in its Q4'17 timeline from January to March 2018. The current PS4 shipment numbers for Fiscal Year 2017 sit at 16.5 million.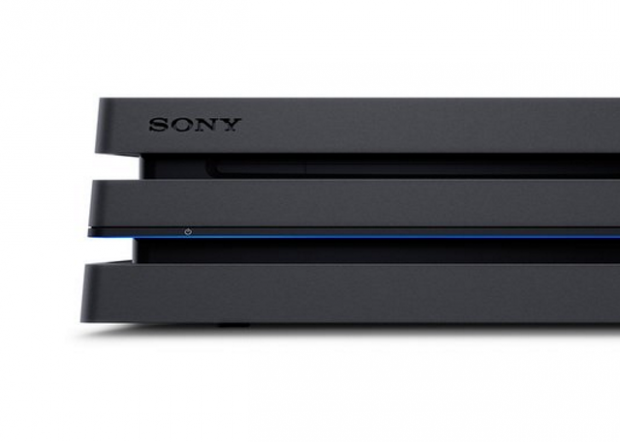 Related Tags