Samsung has announced it is officially producing 16-gigabit GDDR6 modules, something that ramps bandwidth up to an incredible 18Gbps, up from the 11Gbps on the GTX 1080 Ti and its 11GB of GDDR5X.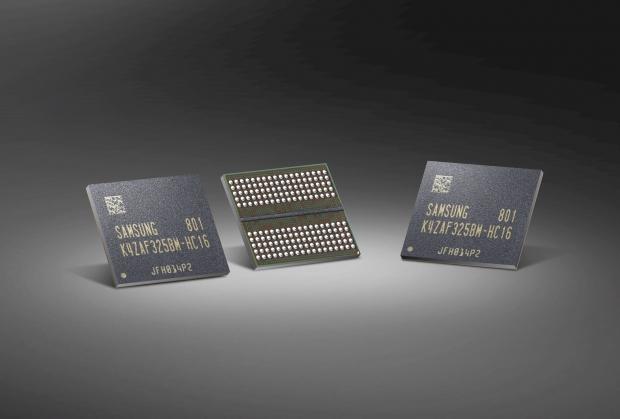 Samsung's new GDDR6 modules are made on their industry-leading 10nm process, with Jinman Han, senior vice president, Memory Product Planning & Application Engineering at Samsung Electronics explaining: "Beginning with this early production of the industry's first 16Gb GDDR6, we will offer a comprehensive graphics DRAM line-up, with the highest performance and densities, in a very timely manner".
He continued: "By introducing next-generation GDDR6 products, we will strengthen our presence in the gaming and graphics card markets and accommodate the growing need for advanced graphics memory in automotive and network systems".
Samsung will be making the new GDDR6 modules on 10nm with up to 16Gb density, up from the 20nm-based 8Gb GDDR5 chips, with GDDR6 cranking up up to 18Gbps of bandwidth, it has pin speeds of 72Gbps.
The company is using "innovative, low-power circuit design, the new GDDR6 operates at 1.35V to lower energy consumption approximately 35 percent over the widely used GDDR5 at 1.55V. The 10nm-class 16Gb GDDR6 also brings about a 30 percent manufacturing productivity gain compared to the 20nm 8Gb GDDR5".
We should expect one of the first graphics cards in the world to use GDDR6 to be NVIDIA's upcoming Ampere-based cards, which could be unveiled as soon as GTC 2018 in May.