CES 2018 - MAINGEAR has unveiled their beautiful and beyond beasty new F131 Gaming Desktop with exclusive APEX Cooling, which looks absolutely delicious.
The company has packed the new F131 gaming PC with some of the latest and greatest technology from Intel, AMD, NVIDIA, and others. MAINGEAR has included support for the latest GPUs from both AMD and NVIDIA, while supporting AMD's new Ryzen Threadripper (up to 16C/32T) and Intel's best Core i9-7980XE with 18C/36T.
Don't worry if you're a multi-tasker or serious workstation user, MAINGEAR provides plenty of storage options alongside up to 64GB of DDR4 RAM.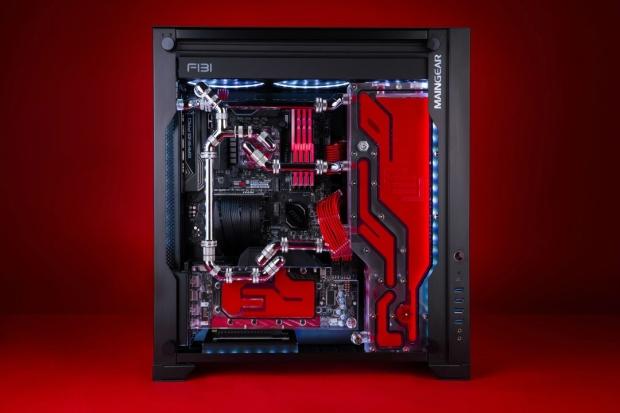 But inside is where MAINGEAR has put a lot of its effort, which is their beautiful and unique APEX Cooling system which the company says is a self-contained and fully-integrated cooling system that was born out of a partnership with Bitspower. MAINGEAR's new APEX Cooling system sports dual pumps, pressure regulated parallel cooling, flow rate and temperature sensing, and more.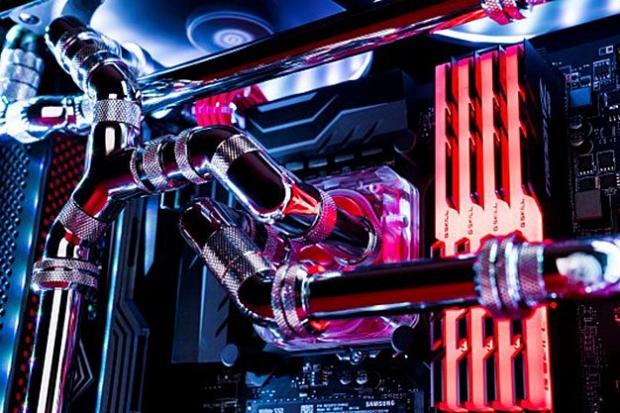 There are two options for the watercooling side of the new MAINGEAR F131 gaming PC, with the choice between soft tubing open-loop cooling, or MAINGEAR's impressive Superstock Hardline open loop, which is available in clear acrylic or metal tubing.
How much will this thing cost? MAINGEAR starts pricing of the new F131 gaming PC at just $1599 and it will scale into the 3-4x that mark once you throw a Core i7-7980XE and dual TITAN V graphics cards, don't worry.