NVIDIA play huge role in smart car race with Xavier
NVIDIA have created software called Xavier which will be a large contributing factor to what software self-driving cars will use.

Published Fri, Dec 15 2017 3:46 AM CST
|
Updated Tue, Nov 3 2020 11:53 AM CST
Founder and CEO of NVIDIA, Jensun Huang showed the audience in Tokyo how NVIDIA DRIVE and it's scalable architecture will be the future for autonomous driving software, saying that "It will be a functional safe operating system, with incredible algorithms, and all kinds of applications built on top."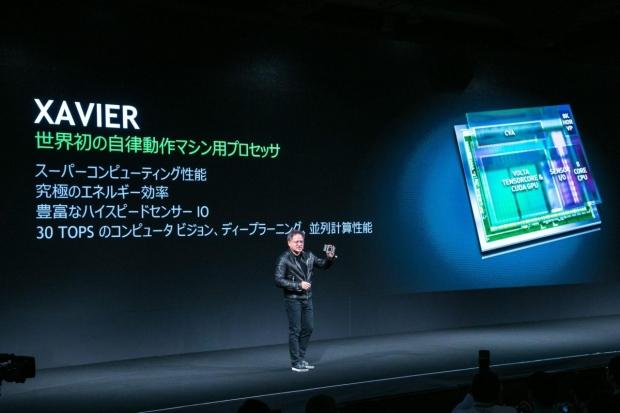 What will be powering NVIDIA's next generation DRIVE platform is called Xavier, which is the worlds most complex system on a single chip. "Xavier is coming out of the fab and we can't wait to put in the hands of car companies and roboticists all over the world" said Huang
On NVIDIA's blog post about Huangs speech they explained what the advantages of Xavier would provide "With Xavier, applications will process sensor data from outside and within the car, using deep neural networks to deliver applications built on 360-degree surround perception coupled with eye tracking, gesture recognition and natural language understanding."
This new software created by NVIDIA means that cars equipped with it will be able to alarm the driver of potential risks and safety hazards surrounding the car, while also detecting and adapting to the current state of driver - e.g drowsiness or distractions.
"The car is not just an autopilot, but uses AI as a co-pilot to assist you and keep you safe," Huang said
Related Tags