Outlast games coming to the Nintendo Switch in Q1 2018
Red Barrel bring their Outlast franchise to the Nintendo Switch while also teaser a new project underway.

Published Mon, Dec 11 2017 6:40 AM CST
|
Updated Tue, Nov 3 2020 11:53 AM CST
Outlast developer Red Barrel will be brining their franchise to the Nintendo Switch, promising a release window of Q1 2018. This was discovered on the Outlast Facebook page by a post that was made by The Red Barrel team, explaining that a DLC for Outlast 2 will not be released despite the many requests, on a positive note though, confirmation for the production of Outlast 3 has been made.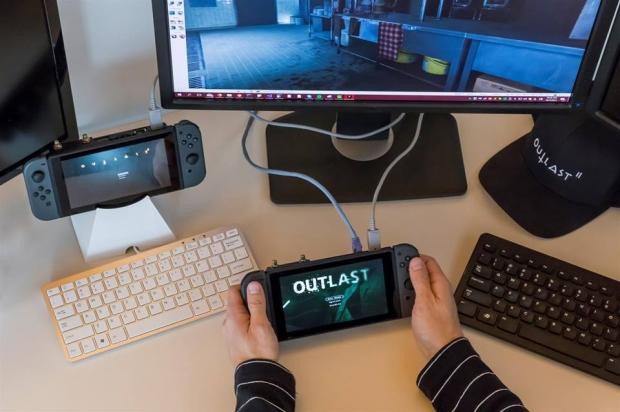 Red Barrel explain in their post that Outlast 2 was specifically designed to make players feel like "a rat in a maze, without any knowledge of what's outside the maze" meaning that there will not be DLC for Outlast 2 but instead Red Barrel "at some point, make an Outlast 3."
In the meantime of waiting for Outlast 3 Red Barrel gave a teaser to a new project the studio is working on, saying that they are "Currently we're working on something a lot of you have been asking for... It won't be a sequel to Outlast or Outlast 2, but it will be a distinct experience set in the Outlast universe. We can't say more right now, we first need to make sure we can make it work. Like I mentioned, we strive to be risk-takers and this one is a pretty big challenge. If all goes well, we'll soon be able to reveal more."
For those who are disappointed in there being no DLC for Outlast 2, Red Barrel encourages players to check out The Murkoff Account's epilogue which takes place right after the ending of the second game.
Related Tags