Lootboxes and publishers: what's next after Battlefront II?
What happens if lootboxes are regulated? Analyst firm SuperData gives a few answers on different scenarios.

Published Tue, Dec 5 2017 4:15 PM CST
|
Updated Tue, Nov 3 2020 11:53 AM CST
Battlefront II's dreaded lootbox controversy has had an affect on not only EA but the entire games industry, and has caught the attention of key regulators who call the game's in-game purchases a form of gambling. So what's next?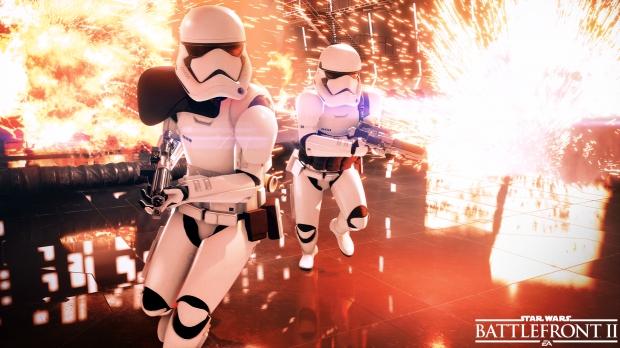 Analyst firm SuperData has given some insight on what could happen to the games industry in the wake of the Battlefront II lootbox fiasco. According to the firm, three different things could happen: lootboxes are classified as gambling, which would significantly disrupt the current lucrative monetization model of the biggest games-makers like Activision, Ubisoft, Take-Two and EA; things could remain the same, which would be best for all publishers; or lootboxes are regulated but not necessarily classified as gambling, and the Western world follows China's example by forcing publishers to disclose drop rates.
All of the scenarios will bring change, the firm predicts. Even if lootboxes aren't regulated publishers should be quite reticent to push in specific forms of microtransactions in their games lest they kick off yet another controversy, this time aimed at one of their franchises instead of a competitor. That being said EA has suffused UFC 3 with microtransactions (not surprising, annual sports games are huge money-makers and EA is all about feeding engagement which is powered by monetization strategies) shortly after the Battlefront II struggle.
Here's what SuperData outlined in their latest report:
Nothing changes and publishers gleefully go back to making money off unregulated loot boxes

In this scenario, calls for regulation go nowhere after the holiday season and publishers go back to conducting business as usual. That said, AAA publishers are likely to be more cautious when it comes to charging for loot boxes in premium games in the next 12 months to avoid further backlash. We are also likely to see lootbox-free gameplay become a selling point for some games.

Publishers reign in or disclose loot box monetization willingly or by rule of law

China's drop rate model, where governments regulate loot boxes but stop short of a ban, is a likely future scenario. Publishers could voluntarily self-police loot boxes to avoid binding government rules. The US games industry created the ESRB in 1994 as a countermeasure to calls for government regulation that stemmed from a campaign against video game violence led by then-Senators Joe Lieberman and Herb Kohl. More recently in 2005, then-Senator Hillary Clinton also proposed a bill outlawing the sale of mature video games to minors. Publishers would likely accept an "ESRB for monetization" as an alternative to government regulation.

Paid loot boxes are classified as online gambling in major Western markets

This is the worst-case scenario for publishers. However, it's also unlikely to occur as it would open the door for banning kids' products like trading cards and Kinder Eggs, both of which feature random items.

However, were a ban to happen, it would crush the $1.7B digital collectible card game genre that almost entirely depends on the sale of virtual card packs. It would also force publishers that have gone all in on random items (including EA and Activision Blizzard) to redesign their additional content revenue models from the ground up. These publishers would likely see their revenue drastically fall in the short term.

A ban in small or medium-size markets would still burden developers with creating regional business models, and regulators in an EU member state could push for a union-wide restriction.

The uncertainty surrounding loot boxes is enough to give some industry executives heartburn. Instead of unboxing unlimited riches as planned, game publishers may now need to practice self-restraint or risk a far more painful outcome.
Related Tags