Visceral's closure was an economic decision, says EA
An 'economic decision' fueled EA's closure of Visceral Games and the recycling of project Ragtag.

Published Wed, Nov 29 2017 5:20 PM CST
|
Updated Tue, Nov 3 2020 11:53 AM CST
Not long ago EA closed down Visceral Games, and decided to gut the studio's ambitious Star Wars game, codenamed "Ragtag" in an effort to transform it into a service type of game. Now an EA exec talks more on why that decision was made, and what it means for the future of the publisher's games--especially its new Star Wars games.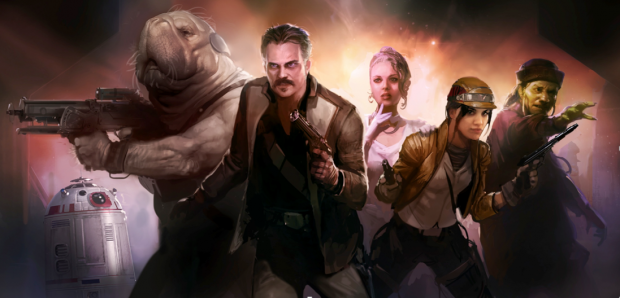 Since it was announced, I had long been looking forward to Visceral's Star Wars game. We got a brief teaser which suggested we'd play as a bounty hunter, or at least a non-Jedi space scalliwag of sorts. With Uncharted's Amy Hennig at the helm, and help from Lucasfilm's full library of content as well as Visceral and two other EA studios to make the game, project Ragtag was looking and sounding pretty neat. But all of that came crashing down when EA made the decision to kill the studio and recycle the game in a kind of Frankenstein manner. And according to EA Chief Financial Officer Blake Jorgensen, the "economic decision" was made because gamers just don't really like linear games any more.
As Electronic Arts makes billions every year from game sales and lucrative live services such as FIFA Ultimate Team, this pivot away from linear singleplayer-based games shouldn't come as a surprise. The publisher expects to make over $5 billion in the fiscal year ending in March 2018, and service games will be a chunk of those earnings.
Below I've transcribed Mr. Jorgensen's words during the conference, all of which paint a more concrete picture about Visceral's demise and project Ragtag's dismantling.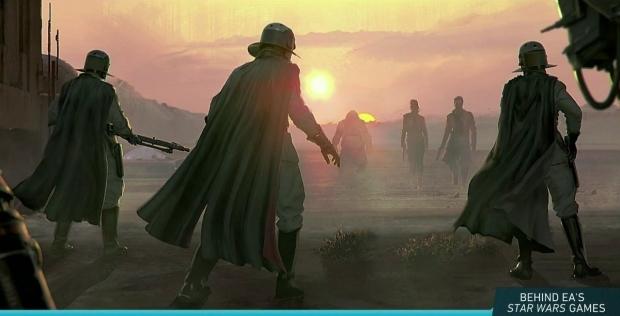 "We were building a Star Wars action game in our Redwood Shores office (Visceral Games). But over the last 5 or 6 years it shrunk in size and was down to about 80 people, which is sub-scale in our business.

"The game they were making (aka Project Ragtag) was being supported by a team in Vancouver and a team in Montreal also because of that sub-scale nature.

"We were trying to build a game that really pushed gameplay to the next level and as we kept reviewing the game it continued to look like a style of gaming--a much more linear game that people don't like as much today as they did 5 or 10 years ago.

"And I made the economic calculation, which is never easy to do, but when we sell enough of these games to compensate for the cost of making them, we came to the conclusion that we probably wouldn't be able to [make it].

"So we made the tough decision to shut down [Visceral Games] and take the parts of that game and looking at what we'd do with them. Will we make the game in a different style or at a different studio, will we use parts of the game in other games? We're trying to [figure that out] today.

"But it was an economic decision at the end of the day. A large portion of the people will get re-employed at other games inside of our organization, and we're trying to keep as many as we can. But we haven't had to do this very often and we try to do it as early as possible in game design and we probably let this go a little further but I'm a believer of sunk cost--you have to cut the bridge when you realize you can't make money on something."
Related Tags