World War II veterans approve of new Call of Duty
Sledgehammer Games 'got it right' according to World War II veterans.

Published Wed, Nov 8 2017 4:28 PM CST
|
Updated Tue, Nov 3 2020 11:53 AM CST
When Activision showed the latest Call of Duty: WWII game off to actual World War II veterans, they gave approval on the project's authenticity (which says quite a bit).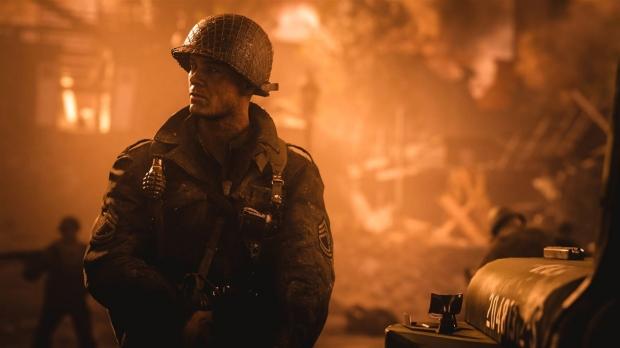 Sledgehammer Games has been working for quite some time on making the recently released Call of Duty: WWII as accurate and visceral as possible. The studio enlisted the help of popular World War II historian and author Martin K.A. Morgan to ensure the game aligned with actual events during the war, and also did tons upon tons of research. This not only paid off on the consumer front--Call of Duty: WWII made over $500 million in sales in its first 3 days and broke new digital records--but also with actual veterans who served during the tumultuous time.
"We think it's daunting to show our games to our fans, and here we were showing it to people who actually stormed the beaches of Normandy, who actually fought through the Hürtgen Forest and we're showing them those levels from the game," Activision CEO Eric Hirshberg told Newsweek in a recent interview. "It was an incredibly gratifying experience. After the lights came up, these gentlemen looked at us and said 'yup, you got it right!' It was one of those human moments where something you're making for entertainment purposes intersects with real life in a pretty impactful way."
Hirshberg went on to say that Call of Duty: Infinite Warfare "didn't feel like Call of Duty," and that Sledgehammer Games actually wanted to make a sequel to Advanced Warfare. Instead, Activision push them towards a more traditional boots-on-the-ground experience with the WWII-based game--something that players and consumers were clamoring for.
Ultimately everything points to Call of Duty: WWII being a landmark success during Activision's important Q3 period. The game has stormed the gates of consoles and PCs worldwide, and will likely continue to do so over the busy holiday season.
Related Tags