Sony's new PS4 controller for kids looks like a bad idea
Gravity falls...but hopefully your PS4 won't.

Published Fri, Oct 20 2017 5:29 PM CDT
|
Updated Tue, Nov 3 2020 11:53 AM CST
HORI's new kid-friendly PS4 controller has a nice idea behind it, but the $30 controller just looks like trouble waiting to happen.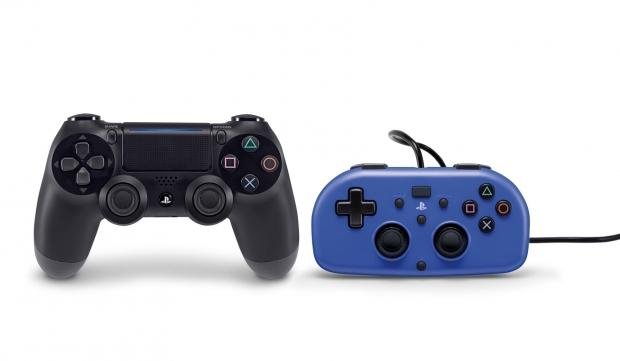 Wireless controllers are great, as I'm sure any parent will agree. Sony's new kid-friendly Mini Wired Gamepad, however, lacks this nice little feature that has undoubtedly protected many an expensive video games console from ruination. Sony's cheap controller, however, could put our collective PS4s in danger once again when, say, a child yanks too hard on his or her mini gamepad and sends the console crashing to the ground. More often than not the USB cord will just yank out and nothing happens...but sometimes you aren't so lucky (I've seen it happen).
Furthermore, the controller looks super uncomfortable, even for children. I'm sure Sony tested the device with R&D and marketing, but the point still stands--the device looks cheap, unwieldy but durable. Let's hope it actually fits tiny hands well.
Last but not least the peripheral lacks the features of its bigger DualShock 4 sibling: the $30 controller doesn't have a headset jack, a speaker, vibration functionality, motion sensors, or a lightbar--but it does come with a 10 foot cable.
All in all I think Sony's heart is in the right place, but I'm just worried about all those gaming moms and dads who put a good chunk into their PS4s. Maybe it's worth spending a bit extra to get a wireless controller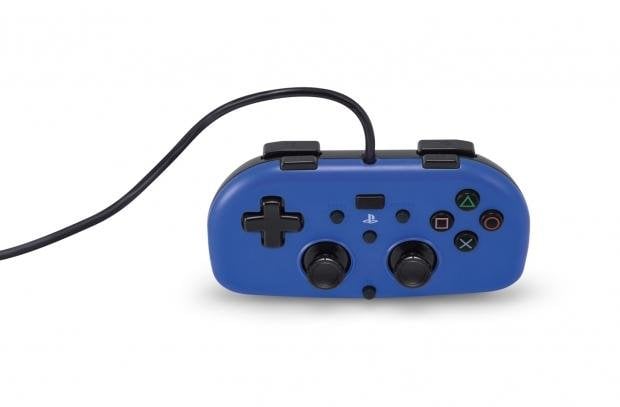 Related Tags