Oculus Rift is now permanently $399
The Rift's $399 price is now set in stone.

Published Wed, Oct 11 2017 6:24 PM CDT
|
Updated Tue, Nov 3 2020 11:53 AM CST
The Oculus Rift VR headset now costs $399 permanently, the company announced today at the Oculus Connect 2017 event.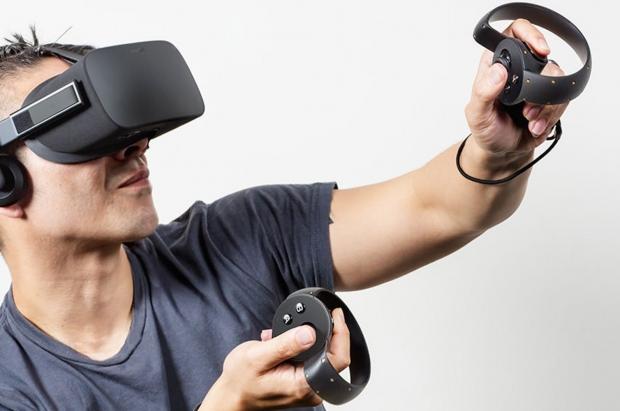 Months ago we Oculus dropped the price of its Rift headset bundle, which includes the HMD headset and the Oculus Touch motion controls, for $399. Now with a new $199 wireless headset on the way, the company has dropped the price of its first-generation mainstream Rift headset down to $399 for good. While the bundle includes motion controllers and the headset, you still need to have a decent VR Ready desktop or laptop computer in order to play virtual reality games.
This price slash is spurred on by low Rift sales. Right now the PlayStation VR headset leads the pack in gaming HMD sales, and the $99 Samsung Gear VR, which slots in a mobile phone to simulate an accessible VR experience, is leading in total headset sales due to its lower price and mainstream appeal.
Microsoft has taken aim at the VR space with its own Windows 10 Mixed Reality platform, which sees all major OEMs like Lenovo, Dell, HP, Acer, ASUS and even Samsung creating cost-effective and powerful VR solutions that can run on higher-end and lower-end computers.
As a result, Oculus has made its own wireless competitor called the Oculus Go, a standalone VR headset which it will sell for $199 and release in early 2018. The Oculus Go is meant to sit between the Rift and Gear VR headsets and occupy a similar space as the Windows 10 Mixed Reality platform, however the Go should sit below Microsoft's VR initiative in power and performance.
Related Tags