Final Fantasy XIV may go free to play if users demand it
If enough players demand it, Final Fantasy XIV could go free-to-play (but hopefully it won't)

Published Wed, Oct 4 2017 12:15 PM CDT
|
Updated Tue, Nov 3 2020 11:53 AM CST
If enough gamers want it, Final Fantasy XIV MMO game director Naoki Yoshida says the game could go free-to-play one day--or at the very least he'll consider it.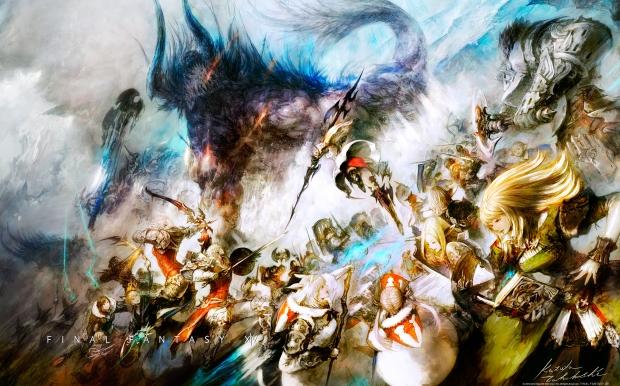 Final Fantasy XIV is one of the best MMOs I've ever played because it adds tremendous value to your experience. The amount of effort Square Enix puts into this game is staggering, and you feel that your money is well-spent. The game is one of the last bastions of subscription-based gaming out there, and throughout its triumphant relaunch as A Realm Reborn, the team has opened the experience up with an expansive free trial and some microtransaction additions. But it never lost its high-quality focus for active subscribers. So far lots of gamers agree with my asessment: Final Fantasy XIV broke subscriber milestones this year and saw 10 million cumulative players.
But Yoshida-san is so ardent in his cause to serve the community that if enough Final Fantasy XIV players demanded the game to F2P to make it more accessible, he'd consider the possibility.
"That being said, if 80% or 90% of our players are demanding we go free-to-play, then we might need to look at shifting our business model," Yoshida-san said in an interview with GamesIndustry.biz. "But we would also need to change our game design to match that business model. It all depends on what the game design should be based on what our players' needs are."
Right now Square Enix has nothing to worry about. The company's MMO gaming segment is extremely lucrative, and in just 10 days after release FFXIV's Stormblood expansion helped the MMO branch amass 9.3 billion yen ($84.304 million) in net sales revenue, representing a mighty 67% year-over-year. Square Enix says net sales were raised from both Stormblood digital and physical purchases, as well as a surge in active paid subscriptions.
Personally, I hope Final Fantasy XIV never goes free-to-play. I've seen so many great games devolve as a result of F2P advantages, being inundated with microtransactions and lootboxes that fund the expensive continual development. I hope that Square Enix continues to convince gamers to pay for a high-quality experience that balances the time vs money equation extravagantly well, and that the team has enough funding to continue expanding their game.
While I don't play Final Fantasy XIV any more, I always know that if I were to jump back in there's always a bright, beautiful, and content-filled world with millions of people just waiting for me to join them.
Related Tags