How publishers calculate game budgets
Now we see why so many publishers are embracing microtransactions and Games-as-a-Service.

Published Mon, Sep 18 2017 4:18 PM CDT
|
Updated Tue, Nov 3 2020 11:54 AM CST
Video games aren't cheap. Games like Grand Theft Auto V and Destiny command $100 million dollar budgets, with recurring franchises like NBA 2K, Madden, and Call of Duty all costing significant amounts to make. But how do publishers plan these numbers?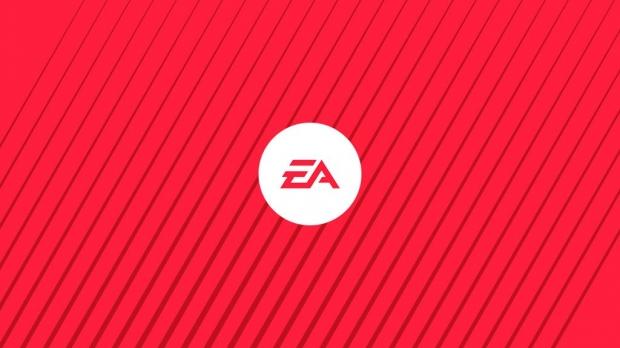 In his latest book Blood, Sweat and Pixels, Kotaku's Jason Schreier reveals an interesting rule of thumb that developers and publishers use to estimate the budget for a game project: $10,000 per person per month. Of course this is just a "ballpark figure" and the actual budgets are lost in the shadowy depths of NDA territory, but it does give gamers an idea of just how much these games cost to develop and bring to market.
"That's a good ballpark number," Obsidian Entertainment's Adam Brennecke told Mr. Schreier in the book. "Based on the average salary for a developer plus overhead, it costs about $10,000 per person at the studio. Some are more expensive. And that's how you usually do budgets with publishers too."
But calculating budgets isn't that simple: far from it. Almost every big AAA game is made by hundreds--if not thousands--of people in multiple teams across the globe. Ubisoft's games typically are made by multiple multi-national teams that often have to embrace "crunch" to get a project finished. And these projects can take upwards of five years to develop--if they even get developed and released at all.
Now we see why microtransactions are so popular
With these metrics in mind, it's no wonder that publishers are embracing the digital Games-as-a-Service (GaaS) model to make money. This monetization path, which sees publishers like Ubisoft, Take-Two Interactive, Electronic Arts, and Activision selling in-game microtransactions and loot boxes to make recurring revenues, is responsible for billions of dollars in earnings every year.
GaaS not helps developers and publishers soften the blow for projects that don't make their money back by acting as a kind of "insurance", but also arm the company with recurring revenues to invest into future projects and new intellectual properties. Ubisoft, for example, has made a tremendous transformation to a top digital online contender with key successes like Rainbow Six: Siege and Tom Clancy's Ghost Recon: Wildlands--the former of which generated funds to help develop new IPs and franchises like The Division and For Honor.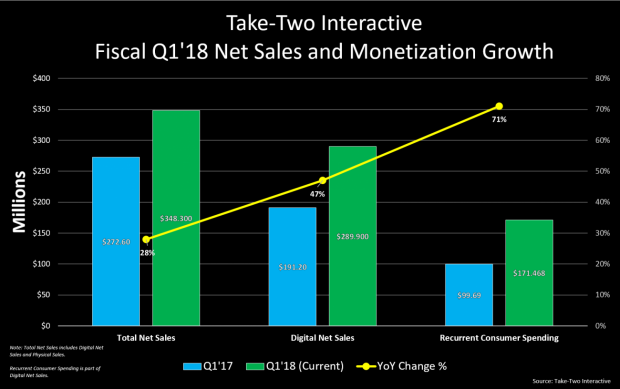 Because of these benefits, companies are now relying more and more in microtransaction earnings, and such earnings are quickly becoming the dominant revenue source. For example: Grand Theft Auto Online has made $1.09 billion since releasing in 2013, and continues being a major driver for Take-Two Interactive's quarterly and yearly earnings.
GTA Online also significantly drove the publisher's fiscal Q1'18 earnings, with the company raking in $171.468 million in recurrent consumer spending in the period, up a mighty 71% year-over-year, and representing over half of the company's digital net sales.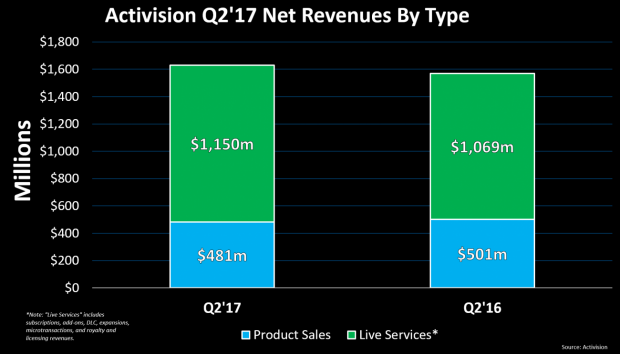 Activision, however, is arguably the "King" of monetization. 80% of the $1.631 billion earned in the company's fiscal Q2'17 time period came from digital, or $1.309 billion. In fact, Activision earned 70% of its net revenues or $1.150 billion from live services that power games like Overwatch, Heroes of the Storm, Hearthstone, and World of Warcraft.
Remember though that every game is different, and every publisher is varied. This rule of thumb is by no means an exact formula, but I'm very confident in the analysis that the games market is move towards the digital sphere to embrace microtransactions and other online-based monetization.
Related Tags