AMD Ryzen Threadripper 16C/32T is really EPYC: 32C/64T
AMD disables 16C/32T of CPU power on Threadripper, EPYC watered down.

Published Sun, Sep 17 2017 4:32 AM CDT
|
Updated Tue, Nov 3 2020 11:54 AM CST
A few weeks ago there was a story that surfaced that AMD had intentionally disabled two entire CPU dies on their new Ryzen Threadripper CPUs, but AMD denied this and the world kept spinning.
Well, weeks later and we're back with the same overclocker delidding AMD's champion, the Ryzen Threadripper 1950X, with der8auer pulling it apart to find out that it really is an EPYC server CPU underneath. This means that the single CPU dies on Threadripper are Ryzen 7 1800X, with 8C/16T - but times this by four and we have a huge 32C/64T.
We saw this in those early photos of the four CPU dies, but they were said to be dummy/non-working CPU dies. It might not make sense, but AMD would be making their EPYC server CPUs and then whatever yields can't handle the full 4 x 8C/16T gets knocked down to Threadripper 1950X by easily disabling the bugged-out CPU dies.
Voila: Ryzen Threadripper 1950X with 16C/32T, down from the mammoth 32C/64T that EPYC delivers.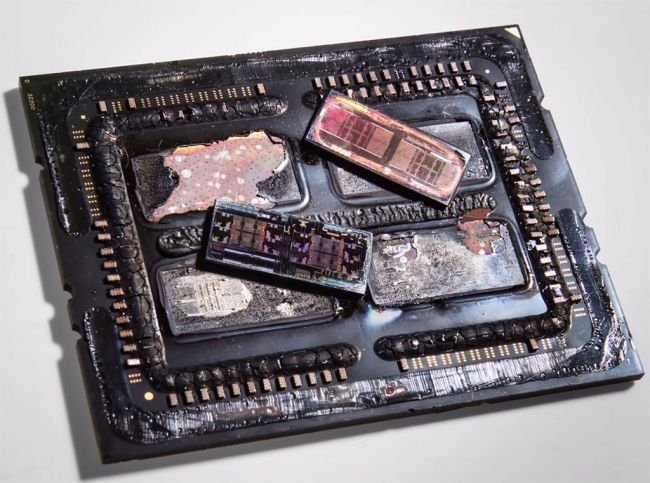 Related Tags