Nintendo has officially confirmed that some Nintendo Switch games won't fit on the standard Switch GameCard cartridge, strongly indicating key publishers are choosing the more affordable cartridge solutions for their game instead of going with the higher capacity versions.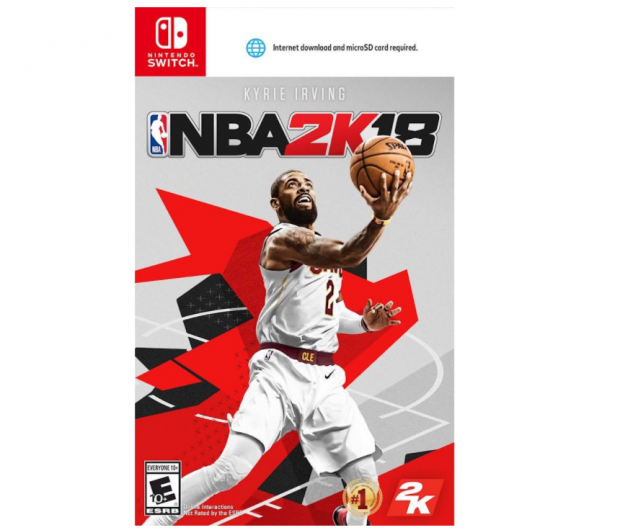 As per Nintendo's official announcement, some physical cartridge-based will require a microSD card to be installed and force users to download an undisclosed amount of data in order to play a full game. "A microSD card will be needed for certain Nintendo Switch games that contain an especially large amount of content and require additional storage for players to enjoy the full experience," Nintendo told IGN. NBA 2K18 is the first known game to force users to buy microSD cards, but is the game so big it really won't fit on a cartridge?
A PR representative told us that NBA 2K18 is 25GB on the Nintendo Switch. That means it will consume more than the Switch's available built-in 25GB of free memory. But Nintendo Switch GameCards can actually hold up to 32GB of data; as per Eurogamer, GameCards come in 1GB, 2GB, 4GB, 8GB, 16GB and 32GB flavors. The bigger the capacity, the more expensive the cartridges are. So instead of using the 32GB capacity that would hold the full 25GB game, it appears 2K Games has selected the 16GB GameCard, thus forcing users to download up to 9GB of data to their microSD cards.
Nintendo Switch owners who buy games like NBA 2K18 that require both a microSD card and the download of multiple GBs of data, they will still be able to play "select portions of the game" if they don't have expandable memory.
Nintendo has partnered with SanDisk to offer their own Switch branded microSD cards, which will be sold in October in 64GB and 128GB flavors for an undisclosed price.
It'll be interesting to if this is indeed factual, and if Switch game prices would exceed the standard $59.99 cost if publishers opt for the maximum 32GB cartridge sizes. Furthermore, I'd like to see how this affects Switch owners and game purchases, especially given that downloads on the Nintendo Switch's built-in Wi-Fi is usually less than optimum.