New Conan game in early stages of development at Funcom
Funcom is working on a new Conan project, but they're not about to abandon Conan Exiles.

Published Thu, Aug 31 2017 5:30 PM CDT
|
Updated Tue, Nov 3 2020 11:54 AM CST
A new Conan game is currently in pre-production phases at Funcom's core Oslo-based development branch.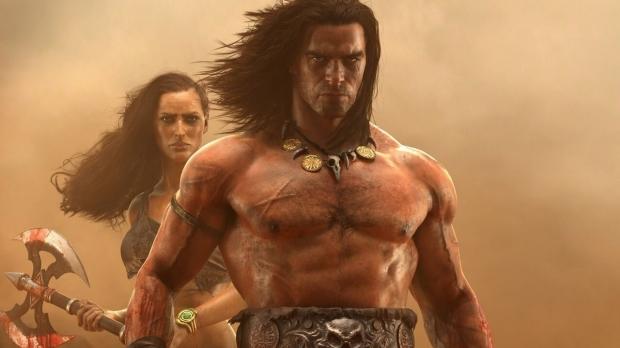 During its fiscal Q2 2017 earnings report, Funcom has outlined the immediate and distant future for its company's development focus, confirming that a new Conan game as well as a new Secret World project are in early planning at its Oslo- and North Carolina-based studios. The Norwegian developer affirms that it's fully committed to supporting existing titles like Conan Exiles and Secret World Legends.
In the report Funcom proudly announced that 1H'17 is the most profitable half-year in the company's entire history, and that its debt was almost halved during the six-month period. However the company acknowledged the poor reception of Conan Exiles on Xbox One's early access program, citing technical issues and promising that fixes are on the way. "We will do better," Funcom said in the filing.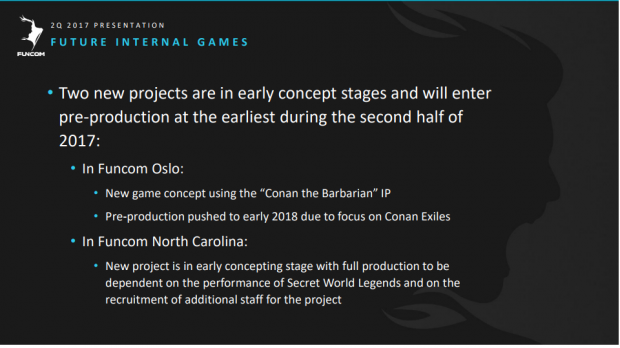 While Conan Exiles has already done quite well by meeting its annual sales target in just weeks after launch, and Funcom plans to invest up to $10 million into the game before its targeted Q1 2018 release.
Funcom also notes that the new pre-production Secret World game's actual development will depend on how well Secret World Legends performs on the market. Both of its current titles, Secret World Legends and Conan Exiles, have a robust pipeline of content and updates planned over the course of many months to ensure gamers are engaged and supported throughout the company's quarters.
Related Tags