Street Fighter II reprint can catch your SNES on fire
Street Fighter II is getting reprinted on SNES for $100, but it's literally not 'safe to use' and can catch your console on fire.

Published Thu, Aug 31 2017 10:31 AM CDT
|
Updated Tue, Nov 3 2020 11:54 AM CST
Somehow, some way, Capcom has endorsed a reprinted cartridge of its most popular franchise that can send your Super Nintendo up in flames. And yes, it gets worse: these special edition cartridges are being sold for $100.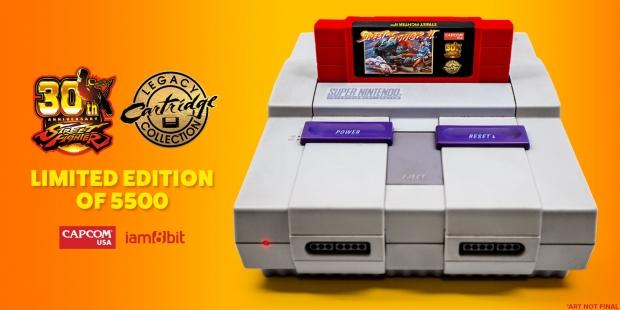 Nostalgia peddler iam8bit is selling a special edition Street Fighter II SNES cartridge for $100 to celebrate the franchise's 30th anniversary, and like everyone else, I was pretty excited about this--after all what's old is new again and retro gaming is a lucrative market to re-tap. Although the listing clearly shows the cartridge in a Super Nintendo, it warns that the "ultra premium throwback relic" actually poses a potential fire risk, and Capcom literally has no guarantee the cartridge is safe to use. No, really--iam8bit and Capcom are selling a product for $100 that can burn up your beloved childhood console.
"As a Street Fighter 30th Anniversary surprise, Capcom & iam8bit fistbumped to create this ultra premium throwback relic - a brand-new, freshly manufactured limited edition of Street Fighter II for Super Nintendo Entertainment System compatible hardware."
"WARNING: Use of this reproduction game cartridge (the "Product") on the SNES gaming hardware may cause the SNES console to overheat or catch fire. The SNES hardware is deemed a vintage collectible, so please exercise extreme caution when using the Product and make sure there is fire extinguishment equipment nearby. Use of the Product is at the sole risk of the user," reads the warning section at the very bottom of the page. It goes on to say that if the reprinted cartridge causes damage, bodily or otherwise, they're simply not responsible because the magical words say so.
"The Product is sold "as is". Neither iam8bit, Inc. nor Capcom Co, Ltd. make any representation or warranty, express or implied, of any kind, including any warranty of merchantability of fitness for a particular use, or that the Product is safe to use, and iam8bit, Inc. or Capcom Co, Ltd. shall have no liability for damage to property or persons arising from use of the Product. Nintendo of America is in no way associated with the release of this Product."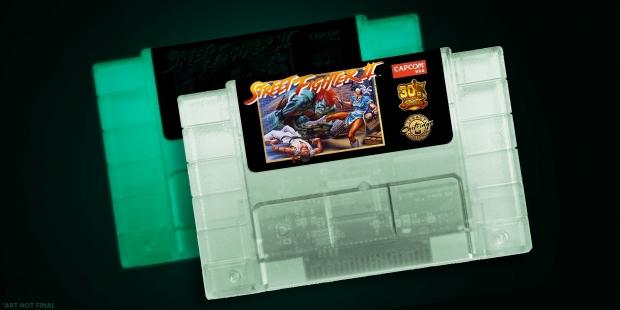 Boy that cartridge material looks familiar...Action 52 *cough*
Game cartridges, reprinted or otherwise, can be dangerous and actually catch on fire when played too long in an old-school console (I'm looking at you Cheetahmen II and Action 52). But those are usually off-beat products from companies you haven't even hard of or a homebrewer down the street--not a massively well-known company like Capcom. When companies use quality plastics to house the chips and don't pull a cheap maneuver in an attempt to make a quick buck--or tens of thousands of them--this kind of thing doesn't happen.
It's worth mentioning that the cartridges aren't being manufactured by iam8bit or Capcom, but by Retrotainment Games, a Pittsburgh, Pennsylvania-based cart reprinter.
And yes, Capcom and iam8bit have 5,500 special edition Street Fighter II cartridges up for sale for $100 a piece, so they stand to make about $55,000 if all the units are sold. I fully expect these to sell out like hotcakes, but I wanted to make sure everyone--collectors and SNES fans alike--knew about the risks of fire damage from these apparently cheap cartridges.
Related Tags