Xbox One X sold out in a day, expected to last a week
Microsoft expected Xbox One X pre-orders to last for a week or so, but they sold out in less than a day.

Published Fri, Aug 25 2017 4:31 PM CDT
|
Updated Tue, Nov 3 2020 11:54 AM CST
The demand for Microsoft's new high-end 4K-ready Xbox One X console has surprised the Redmond-based company, with pre-orders of the machine selling out in less than a day's time.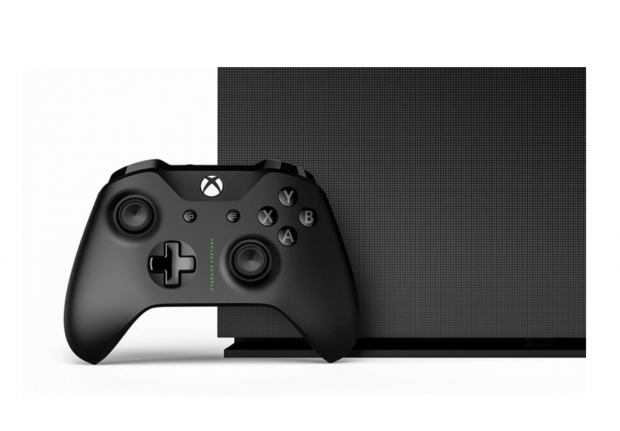 Despite Microsoft's original assertion that the mid-range Xbox One S would be the most popular system this holiday, gamers are apparently very hyped about the new native 4K-capable Xbox One X system. The first batch of pre-orders for the Project Scorpio special edition of the Xbox One X sold out much quicker than Xbox execs planned--in fact company executive Aaron Greenberg said that Xbox One X pre-orders sold out in less than a day.
"We sold out at Amazon in less than 25 minutes. We expected our inventory to last for about a week, and we sold out in less than a day," General Manager of Xbox Games Publishing Aaron Greenberg said in a recent interview with Rocket Beans TV.
While this may sound like an amazing milestone, Mr. Greenberg says Microsoft won't divulge just how many Project Scorpio special editions they had available for pre-order. "But we don't share the amounts. The Project Scorpio Edition was for those core fans, for the people that used to line up outside stores. It's nice to see the response."
Without actual pre-order allocation numbers, we can't really gauge or assess the performance of the pre-orders. Also remember that pre-orders are just a small metric and don't determine a console's outright success. Furthermore, Amazon pre-orders don't actually charge users until the order ships, so it's possible a portion of gamers will actually cancel their orders from the e-tailer.
Xbox One X confirmed specs
SoC: Highly customized 360mm² AMD System-on-Chip built on 16nm FinFET
GPU: Polaris-derived GPU with 40 Compute Units at 1172MHz, 6TFLOPs of Compute Performance
CPU: Custom x86 "Jaguar Evolved" 8-core CPU at 2.3GHz, 4MB L2 cache
Memory: 12GB GDDR5 memory with 326GB/s bandwidth (12x 6.8GHz modules on a 384-bit bus)
Storage: 1TB 2.5-inch HDD
Media: 4K UHD Blu-ray player
Back at E3 2017, Xbox division head Phil Spencer said that the company expects to sell more $249 Xbox One S models than its "beastly" $499 Xbox One X. Mr. Spencer outright said that the new system isn't for everyone, just those gamers who want the most powerful console ever made, and those who want to experience the new enthusiast console gaming segment created by the machine.
"The Xbox One X is a console so it's for someone who wants to play video games in a console environment, and it's for someone who wants the best console out there and a premium console experience. It's not for everybody. Just like the Elite controllers--they're not for everybody. Everyone shouldn't spend $150 on a controller," Xbox executive Phil Spencer said in a recent interview with Giant Bomb.
"The Xbox One X is for the gamer who's experienced, whether they're a PC gamer or a current-gen console gamer, and they want the best console experience available."
Analyst firm FutureSource expects the $499 Xbox One X to boost total Xbox One console sales by 17% this year, and total Xbox One game sales are expected to rise by 17% to 70 million throughout 2017 with the bulk of game sales happening in Q4 to coincide with the Xbox One X's launch.
It'll be interesting to see how well the console sells, but without hard sales figures directly from Microsoft, we'll have to rely on analyst firms like IDC, NPD, SuperData, FutureSource, Newzoo and IHS Markit for actual figures.
The Xbox One X officially launches on November 7, 2017 for $499. Click here for our massive content index on the system.
Related Tags