CoD WWII rewards you for watching users open loot boxes
Call of Duty: WWII's social space will actively reward players for watching others open up loot boxes, a move that will push players to buy into mTX.

Published Thu, Aug 10 2017 12:25 PM CDT
|
Updated Tue, Nov 3 2020 11:54 AM CST
Call of Duty: WWII is taking an interesting approach to engaging players and pushing them towards buying monetized supply drops.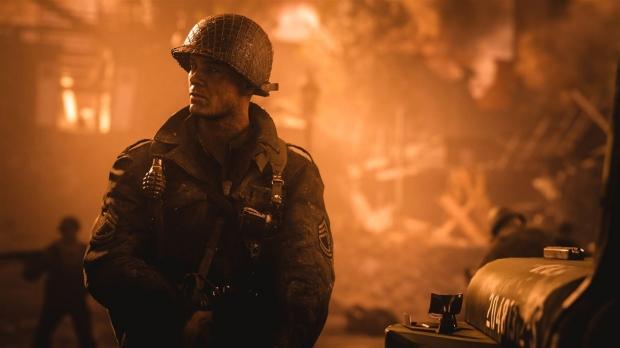 Activision's new World War II-themed Call of Duty game features a new online social space called Headquarters that will actively reward players for spectating other users who open supply drop crates. According to Game Informer's latest issue, players who watch others open loot boxes in the Headquarters social hub will boost spectator's overall "social score", which raises a player's chance to find better loot from supply drops.
By rewarding players who watch their friends open up the game's cosmetic-only loot packs, Activision hopes that spectators will then purchase monetized loot boxes in an attempt to recreate similar drops. Activision knows that users who are engaged are much more likely to spend money on microtransactions, and Call of Duty: WWII's social hub is a bona-fide built-in engagement service that will continue to engage players with new content and social events.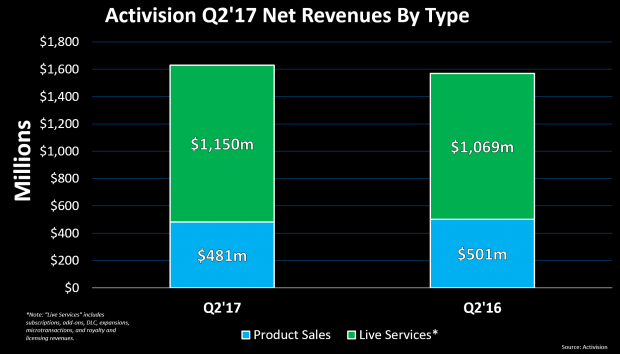 Activision earns a great deal from microtransactions and monetized content from its live games and has benefited tremendously from this engagement-to-revenues formula. The company made 80% of its fiscal Q2'217 revenues from digital, or $1.309 billion, of which microtransactions were key earners.
In fact, Activision pulled in $1.150 billion from microtransactions, DLC, add-ons, subscriptions, and other digital content during the three-month period, illustrating just how mighty the lucrative segment actually is.
Current industry trends tell me that this move will no doubt be massively lucrative for Activision and will work in the company's favor. As I've highlighted above, Call of Duty: WWII's supply drops are cosmetic-only, essentially putting them in line with Overwatch's character skins and the monetized weapon skins from CS:GO.
Related Tags