GTA Online earns big for Take-Two
Four years out and Grand Theft Auto Online is still one of Take-Two's most lucrative properties, raking in tons of microtransaction cashflow.

Published Sat, May 27 2017 7:40 PM CDT
|
Updated Tue, Nov 3 2020 11:55 AM CST
Thanks to heavy hitters like GTA V and GTA Online, Rockstar Games parent company Take-Two Interactive hit an all-time high in add-on earnings.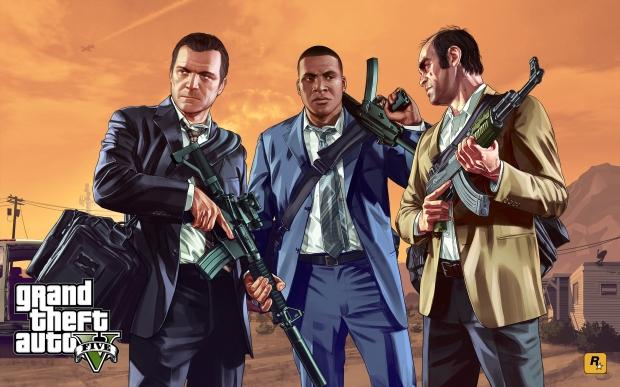 In the fiscal year ending March 2017, Take-Two Interactive hit a record milestone in monetization earnings, with Grand Theft Auto Online's lucrative in-app purchases leading the pack.
"During fiscal 2017, we delivered Bookings and cash provided by operating activities that significantly exceeded our original expectations, along with revenue growth and margin expansion," Take-Two Interactive CEO Strauss Zelnick said in a recent report.
"These results were driven by the continued extraordinary performance of Grand Theft Auto V and Grand Theft Auto Online, a diverse array of exciting titles from 2K, and record digitally-delivered revenue and Bookings, including our highest-ever from recurrent consumer spending."
To get an idea of just how much of an impact GTA Online and other digitally monetized games affect Take-Two's earnings, let's take a look at the financials themselves.
Take-Two's total digital net revenue surged to $921.7 million for the fiscal year, representing a mighty 32% year-over-year boost. The company says recurrent consumer spending via microtransactions, in-app purchases and DLC in games like GTA Online made up an incredible 50% of all digitally-delivered net revenue, or 26% of all total net revenues for the period. This means in-app purchases raked in raked in almost half a billion dollars in net revenue for Take-Two, or $460.85 million.
Other games like NBA 2K16 and NBA 2K17, Civilization VI, WWE SuperCard and WWE 2K17, and Mafia III contributed to recurrent consumer spend net revenues.
Take-Two's bookings (raw sales) were also affected tremendously by add-ons.
Total bookings are at $1.796 billion, up 19% year-over-year compared to fiscal year 2016's $1.507 billion. GTA V and GTA Online were the top two most influential earners, followed by NBA, Mafia III, WWE and Civilization VI.
55% of total bookings were from digital, which grew 25% year-over-year to $987.2 million. Bookings from recurrent monetization streams grew a tremendous 52% over last year to an impressive $562.7 million, or 57% of total digitally-delivered bookings.
While GTA Online was the breadwinner here, the game can be unpredictable in terms of monetization. As a result, Take-Two forecasts moderate results for GTA Online this fiscal year.
"We expect GTA Online to moderate during this fiscal year. It did grow significantly in 2017 and we continue to support it, but since it's unlike anything else that we've ever had we have every little visibility on how long it'll continue this trend of growth, we've included is moderating in this year's guidance," Take-Two Interactive Chief Financial Officer Lainie Goldstein said during the earnings call.
Rockstar Games released three new free Grand Theft Auto Online content packs last year:
Cunning Stunts Special Vehicle Circuit Update, which features new vehicles and race types, as well as adding Props and psychedelic Stunt Tubes to the Stunt Race Creator;

Land Grab, which allows teams to battle across seven new maps to control territory in an unforgiving cyberspace;

Tiny Racers, an all-new retro-styled Adversary Mode, which pits players against each other on special tracks made for vehicular combat with a shifting bird's eye perspective in the spirit of classic Grand Theft Auto titles.
But it's not just new free content that attracts new players and pulls old players back in. Rockstar Games is constantly offering promotional events and activities to encourage engagement, such as double RP weekends, discounts on pre-paid digital currency cards, sales on the base Grand Theft Auto V game, streams of new content, and other interactive strategies to spark player interest.
GTA Online has one of the most vibrant and active communities of any online-based console game, and it'd be interesting to see what kind of MAUs and DAUs the game pulls in.
GTA Online will live on
Take-Two CEO Strauss Zelnick iterates that GTA Online will continue being supported with new content, and the company still expects it to be lucrative in the future, but perhaps not as profitable as it was in the last fiscal year.
"On GTA Online, we have said that plenty of more content is coming. More announcements will be made by Rockstar in the future. The title (GTA Online) is absolutely being supported by the label. Consumers love it, and it remains an enormous focus of everyone's attention and we remain very excited by it even though our financial results are expected to moderate," Zelnick affirmed.
Take-Two CEO Strauss Zelnick comments on how digital game sales will help drive the company's future.
"With full game downloads, digital distribution is responsible for roughly 25% of our console sales and about 90% of our PC sales. For our frontline catalog it's obviously greater. We expect that our numbers will be roughly the same going forward, but we think digital distribution will grow strategically over time and become a greater percentage of total revenue."
Finally, Mr. Zelnick confirms that Red Dead Redemption 2's delay and impending online-based infrastructure won't interfere with GTA Online or future Rockstar games.
"The decision to move Red Dead Redemption 2 to FY2019 will have no impact on any of Rockstar Games' other activities," Zelnick said in a recent earnings call.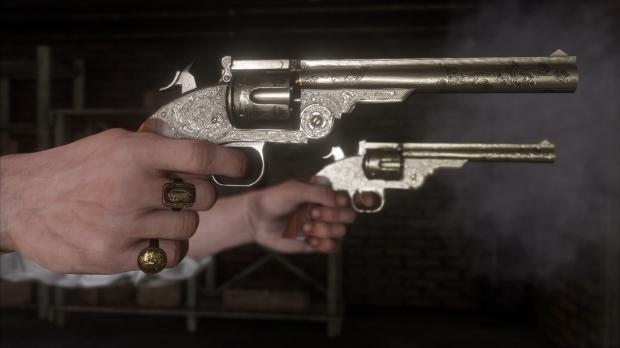 What's next for Take-Two: 2018 and beyond
For its next fiscal year (FY2018), Take-Two will rely even more heavily on its digital monetization streams. The publisher will only release two new games in FY2018, new games in the NBA 2K and WWE 2K franchises, but still expects its strong recurrent consumer spend and current catalog to top last year's earnings.
"We still expect fiscal 2018 to be a year of strong earnings and cash provided by operating activities for Take-Two, despite an unusually light release slate, driven by new releases of NBA 2K and WWE 2K, our robust catalog led by Grand Theft Auto, and innovative offerings designed to drive engagement and recurrent consumer spending," Take-Two CEO Strauss Zelnick said in an earnings release.
As we highlighted above, expect new a swath of new DLC across Take-Two's biggest money-makers, including GTA Online and its sports series.
Fiscal Year 2019 will be Take-Two's breakout year. The company will release Red Dead Redemption 2 in its FY2019 pipeline, along with a "highly anticipated new title from one of 2K's biggest franchises" (we're pretty sure its Borderlands 3).
Armed with this star-studded release slate the company expects to smash earnings records by earning $2.5 billion in net sales and $700 million in operating income. That last time Take-Two earned $700 million in operating income was during the release of Grand Theft Auto V in 2013.
And, of course, the cycle will continue all over again with Red Dead Redemption 2's online multiplayer mode, which should be monetized exactly like GTA Online.
Related Tags