Select PlayStation 4 games like Killzone Shadow Fall can now be played on Windows PCs via PlayStation Now.
In a bid to counter Microsoft's strongly received and affordable Xbox Game Pass subscription service, Sony aims to bring PS3 and PS4 games onto PC with PlayStation Now. Sony's move to PC was announced back in March, and now Sony has delivered its first batch of PS4 games that are playable on Windows PCs via the PS Now service.
Sadly, Sony's initial PS4-on-PC offering is quite sparse and doesn't have heavy-hitting exclusives like The Last of Us Remastered or Bloodborne--those games are likely to stay on PlayStation. The PS4 games lineup mostly includes third-party games and indies, but Sony did throw in Killzone Shadow Fall and God of War 3 Remastered as well as Resogun. Sony also has a number of PlayStation 3 games available for streaming onto PC, but key exclusives are likewise missing.
PlayStation Now - Over 500 PS3 and PS4 games streamable to PS4 and Windows PCs
Of course the major trade-off here is that the games must be streamed via Sony's (previously Gaikai's) cloud servers so you'll need a decent internet connection.
Xbox Game Pass, conversely, allows subscribers to download the games and play them without streaming.
Furthermore, PlayStation Now is more expensive than Xbox Game Pass' $10 a month fee. Sony's PS Now service costs $19.99 a month or $34.99 for 3 months. PS Now doesn't require PlayStation Plus to use on PC, but you'll need a laptop or desktop with required specifications.
Sony is currently bolstering its subscription-based services with more consumer-based value in an effort to generate more revenue. The Japanese console-maker aims to make a 500 billion yen operating profit for the fiscal year ending March 2018, and Sony Corp President Kazuo Hirai affirms that the company's lucrative Games and Network Services segment needs heightened value to boost total company-wide operating profit.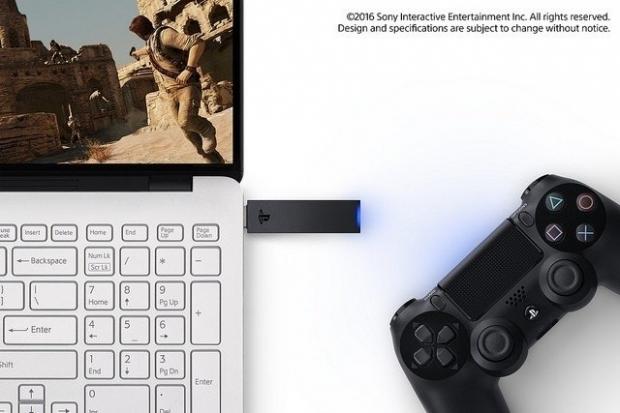 The following PS4 games can be played on Windows PCs with an active PlayStation Now subscription:
Killzone Shadow Fall

God of War 3 Remastered

Saints Row IV: Re-Elected

WWE 2K16

Tropico 5

F1 2015

Darksiders II Deathinitive Edition

Evolve

MX vs ATV Supercross Encore

Resogun

Helldivers

Broken Age

Dead Nation: Apocalypse Edition

Grim Fandango Remastered

Guilty Gear Xrd Sign

Castlestorm Definitive Edition

Exist Archive: The Other Side of the Sky

Arcania Complete Tale

Nidhogg

Super Mega Baseball
What do I need to play PS Now?
- We recommend a steady broadband Internet connection with at least 5 Mbps
- A Sony Entertainment Network Account (available for free at https://store.sonyentertainmentnetwork.com)
- A DUALSHOCK 3 or 4 wireless controller ($49.99). See devices page at https://www.PlayStation.com/en-us/explore/psnow/devices.html for instructions on which model of the DUALSHOCK your PS Now enabled device supports
- A DUALSHOCK 4 wireless USB Adapter ($24.99)
Minimum PS Now PC specs:
Windows 7 (SP1), 8.1 or 10

3.5GHz Intel Core i3 or 3.8GHz AMD A10 or faster

300 MB or more; 2 GB or more of RAM

Sound card; USB port