Halo 6 reveal may not happen in 2017
Halo 6, the next game in Xbox's mainline shooter series, may not even be revealed in 2017.

Published Tue, May 16 2017 7:17 AM CDT
|
Updated Tue, Nov 3 2020 11:55 AM CST
343 Industries appears to be taking its time with Halo 6, and we already know the shooter wont release in 2017. However it appears the game probably won't get an official reveal in 2017 either.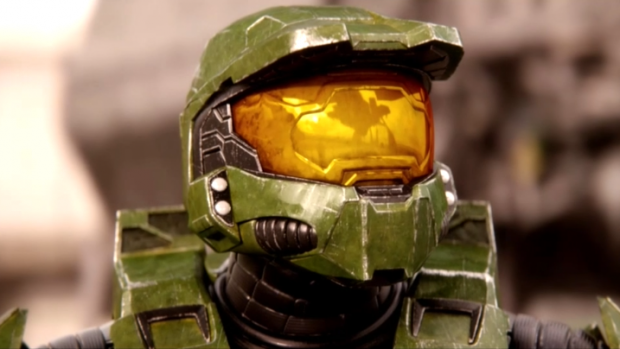 Xbox division head Phil Spencer has already confirmed that Halo 6 won't be a Project Scorpio launch game. Since Microsoft's new 4K-ready Project Scorpio console will release Holiday 2017, that means Halo 6 won't be available this year. 343 Industries Bonnie Ross affirmed that Halo 6 would have many changes including split-screen co-op and multiplayer as well as a "compelling story" with stronger focus on Master Chief.
Now 343 Industries community manager Brian "Ske7ch" Jarrard confirms that Halo 6 won't be showcased at E3 2017. In fact, Jarrard confirmed Halo 6 won't even be showcased at Microsoft's Gamescom 2017 presence in Cologne, Germany. That's two major gameshows that Halo 6 will miss, strongly indicating we won't get an official reveal--or even a tease--in 2017.
However it is possible that Microsoft will roll out its own special Xbox event, but this would likely be for Project Scorpio instead of the actual mainline Xbox console family--remember that Halo 6 isn't a Project Scorpio launch game, so it shouldn't be showcased alongside any mention of Project Scorpio to avoid confusion.
Jarrard did say that 343i will have"a little something" to show off at E3 2017, but that's probably just the announcement of a Halo Wars 2 DLC, specifics on Halo 5: Guardian's optimizations on Project Scorpio, or some inane Halo 5 add-on. I doubt we'll see a Halo: Reach remaster.
I have a sinking suspicion that 343i could announce Halo Online for the West, complete with free-to-play schemes and microtransactions. Remember that Microsoft is a juggernaut simply because of its monetizations on Xbox LIVE alone, which strongly supports F2P titles with in-game purchases. I wouldn't be surprised if Halo Online were announced for Windows 10 PCs and Xbox consoles.
In any case, I personally don't have faith in 343 Industries to breathe new--or even existing--life into the Halo franchise. The studio seems to bumble along and miss every beat, making bizarre decisions while eroding the core ethos to one of gaming's best franchises.
Related Tags