SEGA's new potentially lucrative SEGA Forever mobile program has stuttered out of the gate with some missteps.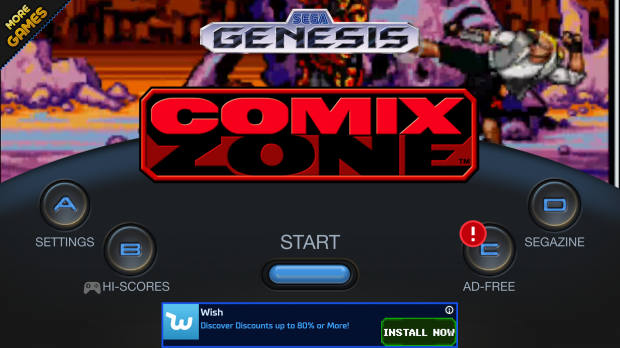 Just yesterday we wrote up a piece highlighting the ways that SEGA Forever could be a huge asset for SEGA, but the initiative, which allows users to play classic games for free on their phones, has a few problems at launch. I personally tried a few games and can say that the experience was awkward at best, even with a Bluetooth and OTG Xbox 360 controller plugged in.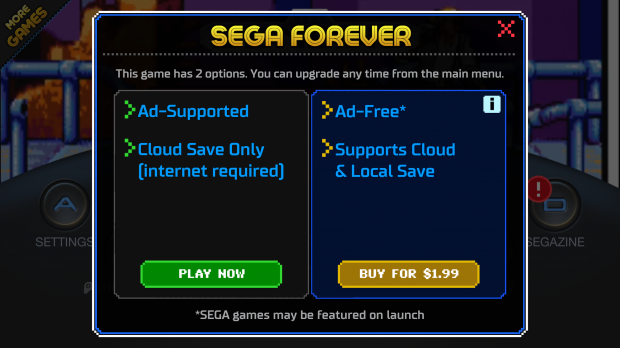 But perhaps the most disappointing aspect of SEGA Forever was the claims that users can "play offline" for free. Of course this is technically true, but if you play the free version of the game offline, you can't save your game. The free versions can only save progress via the cloud, which of course can't be accessed offline. If you want to save your games offline then you need to shell out $1.99 to buy the game, and if you buy all five games, you'll spend $10. There's a few other hiccups, too. Sonic: The Hedgehog used to cost money on Google Play and iOS, and the paid game switched over to the SEGA Forever free version...but existing owners are having trouble accessing the game they previously paid for.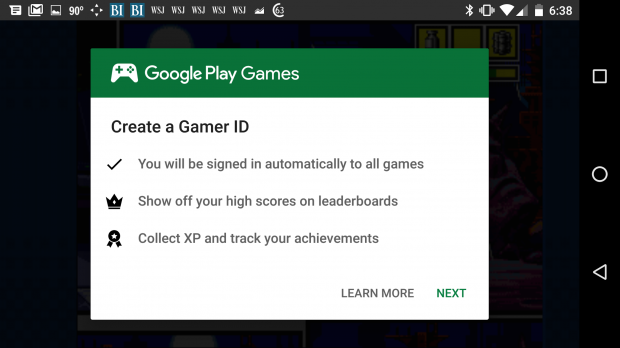 Furthermore, cloud saves can only be accessed and saved on Google Play if you've created a GamerID. This is a lot of extra hassle compared to SEGA's Noah Pass program in Japan which allows gamers to easily and freely access the games without entering any information.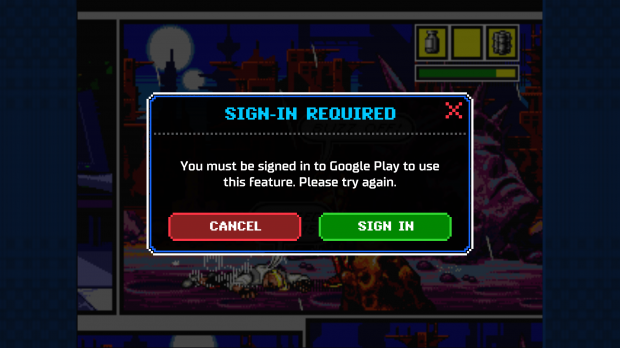 And then there's the performance hitches.
The games I played on my Nexus 6 didn't play too horribly, but I did notice some lag here and there. Eurogamer notes that this is likely because SEGA ported the games entirely with Unity instead of RetroArch, which is apparently more suited for performance and emulation on mobile devices.
"About 90 per cent of the games so far are in Unity," Sega Networks' chief marketing officer Mike Evans told GamesIndustry.biz. "The reason we chose Unity as middleware is it enables us to take this content to other platforms as well."
While hooking up an OTG or Bluetooth controller in Comix Zone, I had no way to customize button mapping whatsoever. That's not good--gamers need a way to customize their mappings.
One of the most disappointing things, however, is how I had to close an ad to actually start the app. Of course this is the trade-off to having anything for free--either it's microtransactions or advertisements, and I agree, it's a smart move in terms of revenue, but I'm not a fan of having to click an X on an ad because I sometimes click the actual ad and get re-routed to its accompanying website.
SEGA Forever needs some work. Yes, I still think it's a breakthrough that other companies need to emulate, but SEGA needs to get things under control ASAP. This is an important initiative for SEGA and could end up being one of its major cash crops...but only if it's handled just right.