Terry Crews is playable in Crackdown 3
Terry Crews becomes an agent of havoc in Crackdown 3.

Published Wed, Jun 14 2017 4:25 PM CDT
|
Updated Tue, Nov 3 2020 11:55 AM CST
E3 2017 - Terry Crews' Crackdown 3 trailer cameo wasn't just for fun: you'll actually be able to play as the buff, mayhem-inducing building-smashing Crews within the game.
Sumo Digital has confirmed recent PCMR convert and all-around badass Terry Crews will be a playable character in Crackdown 3.
"Terry Crews is a playable character. I think I'm OK to tell you that. I probably shouldn't say any more," Crackdown 3 design director Garett Wilson told IGN. "He definitely is a playable character, and he's a character in the narrative, so he's in the opening cutscene and things like that."
Terry Crews will play Commander Jaxon in Crackdown 3, but he may not show up in the traditional campaign and instead in the online multiplayer mode. As Wilson said Crews' Jaxon is in the game's narrative, I think it's safe to suspect he'll be in the campaign at launch. Or maybe, just maybe, Crews will be a DLC character.
Crackdown 3 launches alongside Microsoft's new high-end $499 Xbox One X console on November 7, 2017.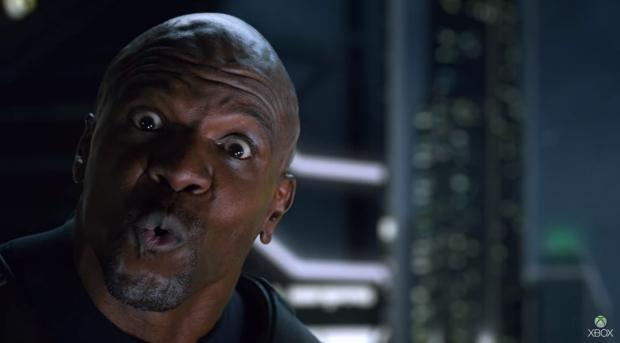 Related Tags