Nintendo Switch may become a re-release machine
Rather than port over new PS4 and Xbox One game releases, Western publishers may simply re-release old Xbox 360 and PS3-era games onto the Switch.

Published Wed, Jun 7 2017 3:21 PM CDT
|
Updated Tue, Nov 3 2020 11:55 AM CST
Video games industry analyst Michael Pachter predicts that Western publishers are wary of supporting Nintendo's new Switch handheld-console hybrid, and only Xbox 360 and PS3 last-generation ports of third-party Western games will come to the platform.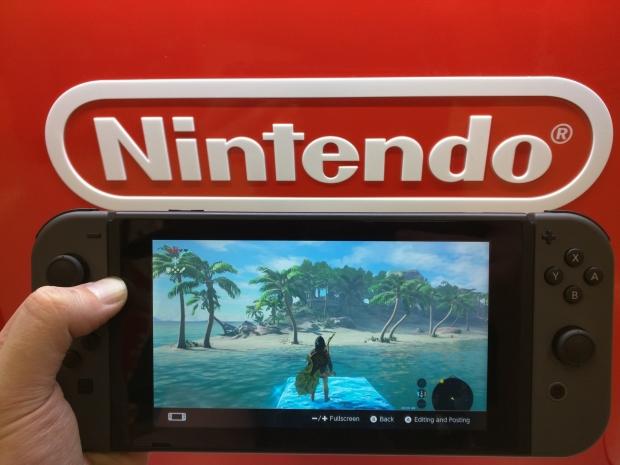 I've long voiced my concerns about the Nintendo Switch, underlining that major players in the West like Activision, Take-Two and EA seem to be hesitant to treat Nintendo's new machine as a current-generation competitor, and will instead focus primarily on consoles, PC, and mobiles. There's a lot of reasons why publishers may be dubious about the Switch, including its lower-end NVIDIA Tegra chip that's about 1/4th as powerful as a PS4, which requires trade-offs when switching to the device's 720p handheld screen, and the lack of a key social online infrastructure such as Xbox LIVE or PlayStation Network to allow monetization of games.
Japanese publishers, on the other hand, are supporting the platform: Capcom has announced Monster Hunter XX for the system, and SEGA will be bringing its mainline Sonic series to the system as well. But Western publishers seem unsure about the device and may only test the waters with "safe bets", ie ports of older last-generation PS3 and Xbox 360 games like NBA 2K18 and FIFA 18 (both of which are releasing on the Switch).
Now Wedbush Securities analyst Michael Pachter lays out some stark predictions that fall in line with my personal findings: third party publishers in the West won't announce any new games on the platform. Mega console hits like Far Cry, Assassin's Creed, Diablo, and Call of Duty will all skip the system entirely.
"I think you'll be shocked when we get through E3 when there aren't any Western third-party games announced on the Switch. I think you're going to discern a pattern here; I think that Switch titles from the West are going to be limited to only those games that already are being made for the Xbox 360 and PS3," Mr. Pachter said in a recent episode of his Pachter Factor show.
"Games like NBA 2K, sure, it makes sense because they're making it for last-gen. Games like Skylanders, sure, they're making it for old-gen. FIFA, they're making it for old-gen."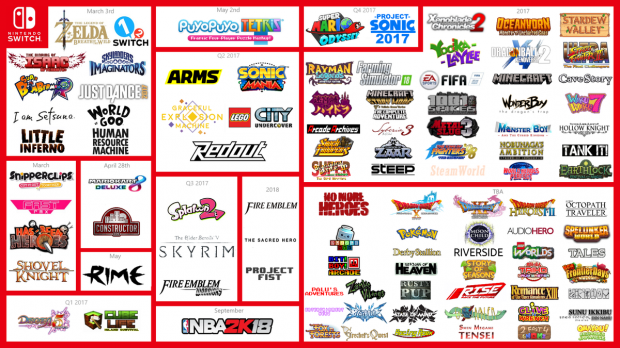 The Wedbush Securities analyst goes on to say something quite interesting: publishers can resurrect older games from the Xbox 360 and PS3 era for the Switch like Bethesda is doing with Elder Scrolls V: Skyrim, and Starbreeze is doing with Payday 2 (both of which were last-gen games).
"They can resurrect titles like Elder Scrolls V: Skyrim, of course, but I don't think you're going to get anything announced like Red Dead coming to the Switch," Pachter affirmed.
"So I expect zero new Western third-party titles coming to the Switch."
These Switch games would likely be re-releases instead of remasters, but it may cement the Switch's Western market focus as a "re-release machine."
The unique dual form factor of the Switch, which allows users to play games on-the-go via a handheld as well as at home for console play, may prove to be a gold mine for re-releases of last-gen era titles.
The Nintendo Switch's current and announced library of games typically include first-party titles from Nintendo, indie games, and older-gen re-releases like Payday 2, NBA 2K18, and FIFA 18.
It'll be interesting to see what happens, but Western third-party developers and publishers will not bring their biggest, latest and greatest games to the Switch without a proper online foundation.
Publishers today make a huge portion of their yearly revenues via in-game purchases and microtransactions, and not only does the Switch not have a major framework for social online interactions, but it can be played entirely offline. This pushes publishers away from the platform.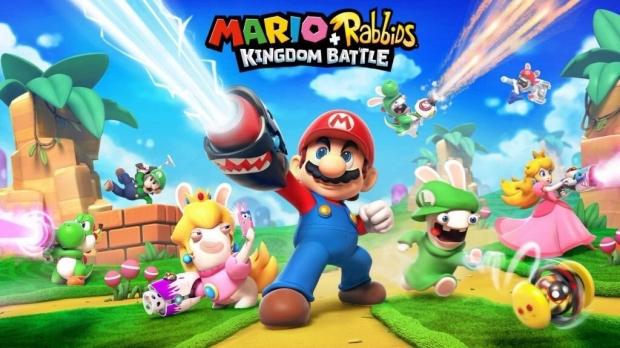 For instance, Ubisoft's second big major release on the Switch, Mario x Rabbids Kingdom Battle, doesn't have an online component. Ubisoft now only makes games with online components, and has confirmed that all of its new games will have liver services to facilitate monetization and/or social gameplay of some sort.
For a new Ubisoft game not to have an online component speaks volumes, especially given the company's massive push towards an online digital framework with games like Rainbow Six: Siege, For Honor, and The Division. Even Far Cry 5 will have online co-op, and the new Assassin's Creed will assuredly have some form of in-game monetization via an online storefront.
As Skillz CPO Bill Mooney told TweakTown, Nintendo's online framework and subscription service is absolutely vital to the long-term success of the platform. If Nintendo can't make all the right moves with its online infrastructure, it'll push away major Western third-party developers in a very real way.
Nintendo has since delayed its paid online subscription service into 2018, and it's believed the Switch's major tie-in social framework will be absent until then as well, sending a clear message to publishers and developers alike.
"Nintendo's online service is essential for attracting third-party developers. We're consistently seeing that players want to play online with friends and have some level of social interaction," Mooney told TweakTown in a recent interview.
"At Skillz, we work exclusively with third-party mobile game developers, and one of the core reasons they come to us is because there's such a demand for online-based content and gameplay where you can interact and compete with other real players, Nintendo's online services have to be a part of their offering, especially if they want to eventually offer something like Call of Duty or Rocket League on the platform."
Related Tags